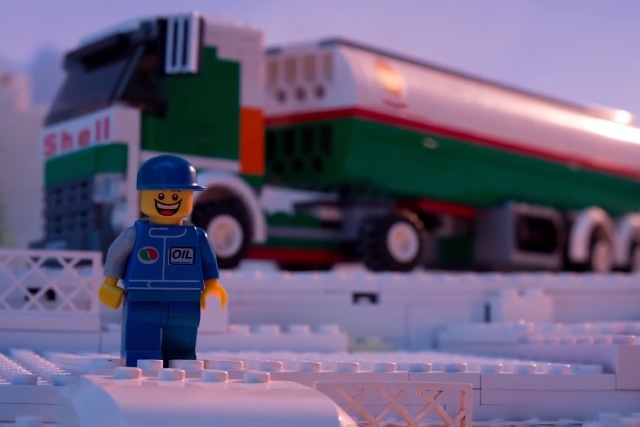 Greenpeace has been targeting Lego in a protest over Shell's plans to drill for oil in the Arctic – producing a YouTube video that told users the partnership was "not awesome" and which to date has attracted nearly six million views, as well as sending Greenpeace activists dressed as Lego figures to Legoland Windsor.
Lego had previously defended the partnership, but yesterday evening Jørgen Vig Knudstorp, the toy group's chief executive, said that the brand would not renew its existing contract with Shell, which dates back to 2011.
He was, however, condemnatory of Greenpeace's tactics, arguing that the pressure group should have "a direct conversation with Shell" and that the "Lego brand, and everyone who enjoys creative play, should never have become part of Greenpeace's dispute with Shell".
The relationship between Lego and Shell dates back to the 1960s, with Lego toys distributed at Shell petrol stations in 26 countries – a partnership valued at £68m.
Commenting on Lego's decision to terminate the relationship, Vig Knudstorp said: "The long-term co-promotion contract we entered with Shell in 2011 delivers on the objective of bringing Lego bricks into the hands of many children, and we will honour it – as we would with any contract we enter.
"We want to clarify that as things currently stand, we will not renew the co-promotion contract with Shell when the present contract ends."
Read next