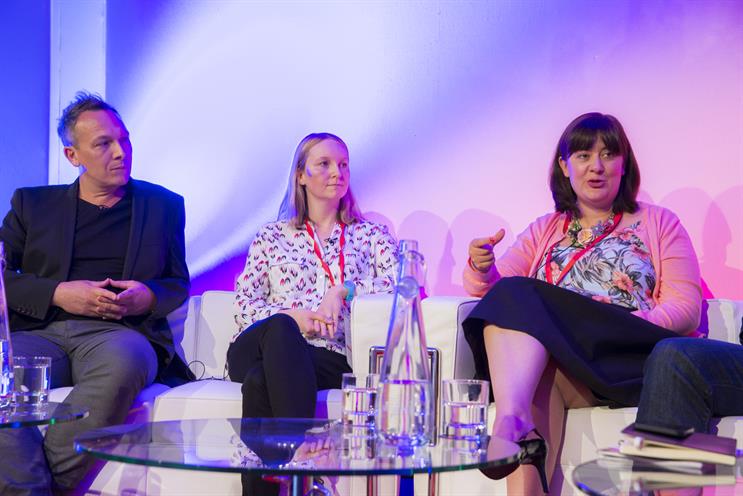 Speaking at last week's Media360 conference in Brighton, Rebecca Snell, head of marketing at Lego and Elen Brown, head of digital marketing at Nestle UK, laid out their strategies.
Snell said Lego had focused on extending "the brand experience, product innovation [one of the tougher challenges, according to Snell] and crowdsourcing.
"For us it's very much about bridging physical and digital because that's what our consumer needs," she said.
Brown highlighted KitKat's YouTube project which encouraged consumers to interact with the brand on the platform using voice-activation.
"We see that it is strategically very important for us to do more of that. It is core to our business and enabling us to be more relevant to the consumer," said Brown.
Storytelling strategies
In response to a question from the floor about the role for user-generated content, Snell said that brands need to relinquish control of their storytelling.
"Ten years ago the brand told everything. Whereas now, particularly for Lego, some of the most powerful pieces of content have come from vloggers and bloggers.
"I would hold my hand up and say we, as Lego, haven't cracked that yet. We need to work out how to engage with these people because they will tell our story," Snell said.
Fellow panellist Frazer Hurrell, AOL's creative technologist, predicted that augmented reality and virtual reality could be transformative and highlighted Microsoft's Hololens, as a great example of a "completely new paradigm".
"You're going to have holographic content from a brand within your own environment. When it become easier to experience [VR and AR], it's going to be a place to start to advertise as well."
Collaboration
Richard Robinson, managing director, EMEA at digital marketers' hub Turn, said that he had noticed a "disconnect between media agencies and creative agencies".
"Brands are having to be the bridge bringing them together," Robinson claimed.
Brown agreed, revealing that Nestle had to "force" collaboration between its agencies. Brown had taken on responsibility for the digital creative roster to get these agencies closer to the data side of the business and produce relevant work.
"Some of that is also about saying to our media agency, you are also experts in your field and it's incumbent on you to put your hand up and don't accept work that you know is not going to work on that platform," she added.