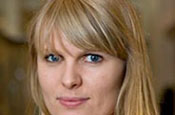 The news comes as OMD is about to take on the Royal Mail brief, which will demand digital and direct expertise.
Lennox, the head of OMD Digital, and Nunn, an executive director at Manning Gottlieb OMD, will be launching a digital and direct response- focused agency,
The pair have yet to name the planning-led agency, and are also expected to recruit at least one further partner to launch the operation.
Sources close to the duo suggest that they have identified a demand for a planning agency with a direct and digital focus following a series of more creatively led communications planning start-ups.Lennox was the head of online at MG OMD before switching to head OMD Digital last May. Nunn, renowned in the field of direct media, joined MG OMD in 2003 as the director of digital and direct from Optimedia, where he had launched its interactive@optimedia division.
Their decision to quit OMD follows the recent departure of Shan Henderson, the dep-uty head of OMD Digital, in order to join Vodafone.
Last year, however, OMD strengthened its digital operation with the appointment of the Coca-Cola marketer Sheryl Norman as the head of OMD Digital across Europe, the Middle East and Africa.
Lennox and Nunn were unavailable for comment.
- Comment, page 36.