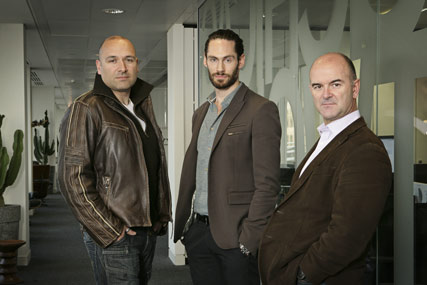 Airlock, which specialises in multi-platform creative, design and build, will join the Leo Burnett Group, which will now have more than 85 digital specialist staff.
Founded in 2001, Airlock's clients include the BBC, Channel 4, NBC Universal, MTV and Wrangler. It employs 18 people.
Recent work includes the development of a central hub website and the creation of social networks and blogs for Channel 4's multi-platform Battlefront project, which sought to encourage young people to "change the world".The project won an International Digital Emmy and was nominated for two Baftas. It also created an interactive website for the Teenage Cancer Trust that won a 2010 Webby Award.
Airlock's brand will be retained and it will continue to be run by its current management team - the managing director, Will Lebens; the creative director, Charlie Martin; the technical director, Joseph Denne; and the strategy director, Chris Mair. The team will report to Leo Burnett's chief digital officer, Marc Giusti.
The acquisition follows last month's purchase of the social media specialist Holler and is part of a strategy led by Giusti and the group chairman, Andrew Edwards.