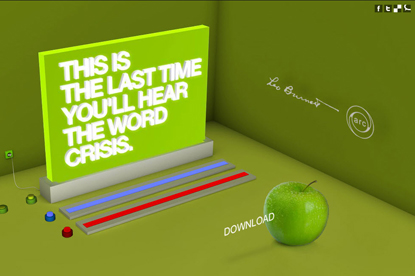 The agency aims to use the internet device to reinstate positivity in the world as a response to the doom and gloom of the economic crisis.

A statement from Leo Burnett said: "We want to stop seeing the problem and start seeing the solution."

The agency identified a relationship between the two words and decided that opportunity was the ideal word with which to replace the most repeated word of 2008 and 2009 thus far.

The plug-in is free and is available in three languages: Portuguese, English and Spanish. It has been developed to operate on Firefox and is easily installed.

Chacho Puebla, Leo Burnett's executive creative director, said: "We want people to start seeing things from a different point of view.

"We want to help make the world a better place and this is an opportunity for sure."

The plug-in is available for download at www.see-the-opportunity.com.