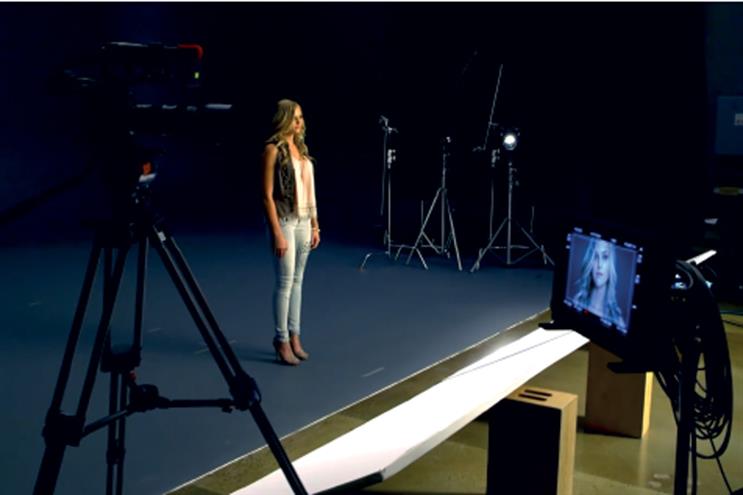 When a group of creative people with radically different life stories and perspectives come together, you tend to uncover insights that resonate with a global audience. That's precisely what happened with the "#LikeAGirl" team. Our aim is to always create work that transforms human behavior. It's a big feat that requires extraordinary talent, teamwork and client partnership.

That's why we deployed our "creativity without borders" operating system for Always' "#LikeAGirl." Developed in 2012, "creativity without borders" is a creative approach we have applied to global clients including Samsung and Coca-Cola.

"Creativity without borders" allows us to unite speed, culture and our global network to create interesting and bold ideas that feed society's need for engaging and rewarding content. The borderless approach will set the benchmark for cultural communication, and it opens up possibilities for the way that we operate as an organization and, ultimately, deliver for our clients. It is our unconventional approach to solving our clients' business challenges on a global platform. Procter & Gamble, similar to our other multinational clients, is a global business that operates and communicates across borders. Working as a global business requires global minds.

P&G came to us with a brief: Always wanted to change girls' lives, one girl at a time, by championing their confidence. We wanted to take the work to a higher level to solidify Always as the market leader and to ensure that it lives its brand purpose. Removing our own internal barriers to enable collective brilliance for this work seemed the right thing to do.

So we unleashed our world-class talent from London, Toronto and Chicago on this assignment. The idea was born in London and brought to life through the teamwork of Chicago and Toronto.

When the team from London presented their "#LikeAGirl" idea to the full team — including Judy John, the chief creative officer of the campaign — the feeling it evoked across the room was unanimous. This was a powerful, profound insight that perfectly aligned with Always' brand purpose to "rewrite the rules."

With more than 90 million YouTube views and counting, this campaign has captured the imagination of people around the world and shattered the stereotypical image of young girls.

The internal work process shattered boundaries, too. The success of "#LikeAGirl" is a result not just of the creative thinking that went into the campaign, but the creativity that went into the organization and agency structure. Our work required outstanding leadership, a shared passion for achieving excellence, seamless collaboration and fearlessness in stepping outside of comfort zones.

Our work on "#LikeAGirl" had a profoundly positive impact on a societal issue and our client's brand reputation. At Cannes this year, it took home 14 Lions, including a coveted Grand Prix, a Titanium Lion and an inaugural Glass Lion. Overall, it has won more than 100 awards, including the D&AD black Pencil.

But outside of the campaign itself, it has proved that activating "creativity without borders" could be the operating model of the future for agencies. It's an effective approach in creating human value on a global scale and driving transformational business impact for our clients.

We live in a world where the intersection of technology, data and creativity continues to expand while the world continues to shrink. Hence my charge to the Leo Burnett network is to come together as one, to operate as one and to connect to the larger world. We aim to be the best in the world bar none, which means that we find the right people to come together and create globally relevant ideas that transform our clients' businesses for the better.
Mark Tutssel is global chief creative officer of Leo Burnett.