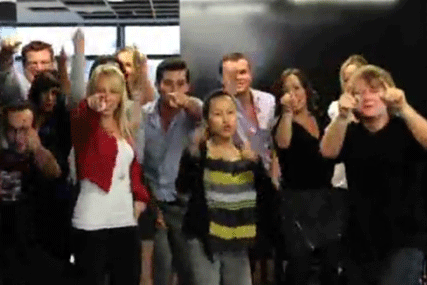 In a near two-minute romp posted on YouTube today (20 April), executives at the Australian creative agency attempt to answer the question: "How would Leo Burnett feel if they won your new business?"
A series of individual and group-singing and dance routines to the Pointer Sisters' 'I'm so excited' follow, before ending with the strapline "Thank you for considering us".

Initial response to the video has been mixed, with one viewer, RobTheBuilder, asking: "Surely, by now, ad agencies know not to make these things. How many more embarassing [sic] videos do we need?"

In December, Publicis London caused a stir with its own 'wacky' video set to the Black Eyed Peas' 'I've got a feeling'.
Last month, Saatchi & Saatchi Canada attracted praise and condemnation alike after creating a viral predicting the death of advertising agencies unless they embrace the power of digital creative.