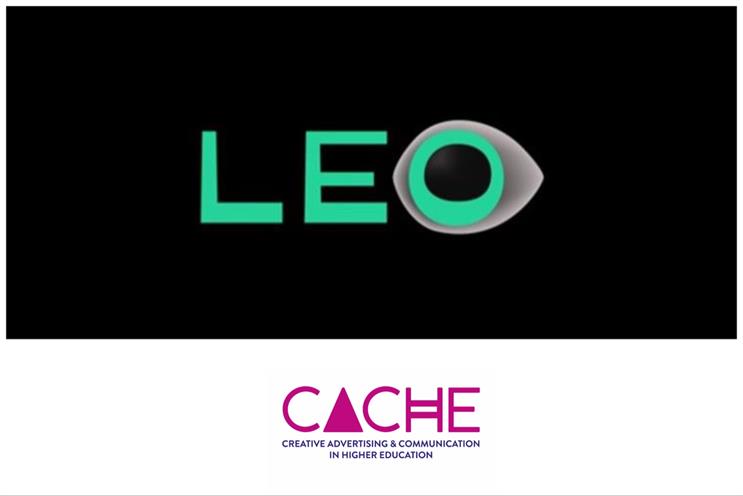 Neurodivergent-friendly e-reader Leo has released an e-book that compiles a smorgasbord of lectures on advertising from the UK's leading ad professionals.
The collection is a result of a collaboration between Leo and Creative Advertising & Communication in Higher Education, a collective of university professionals who teach creative advertising courses. The content is typically available only via the courses.
The Cache Lectures e-book will make it accessible to people via Leo, which was orginally launched as a dyslexia-friendly e-reader. The first part of the book contains five content pieces covering big ideas, copywriting, art direction, creative resilience and strategy.
Contributors include Jack Kramer, creative advertising and graphic design lecturer at University of Gloucestershire; Professor Gyles Lingwood, director of education and students at University of Lincoln; and Rodger Stanier, former course lead at Edinburgh Napier University and co-founder of The Leith Agency. Creature London's Stu Outhwaite-Noel of Creature London has written the foreword.
From today (7 November), neurodivergent UK-based students will be able to access the lectures in a manner best suited to their preferences. It is free to access via Leo's e-reading platform.
James Hillhouse, co-founder of Leo, said: "Leo was founded to make accessible the kind of knowledge that will help students get into the industry. We've been very lucky to bring our users great writing from some of the biggest names the industry has seen. But we also knew that there were also many brilliant lectures and lecturers out there that our users just couldn't get access to.
"That's what makes this book so exciting – this is brilliant advice, inspiration, and knowledge that you can't get elsewhere. And for Leo, it represents our first steps towards not just publishing existing content, but creating our own."
Leo's mission is to make advertising course work material more accessible to neurodivergent students, and it includes a library of content such as the writings of Dave Trott and Steve Harrison, as well as articles from Campaign.