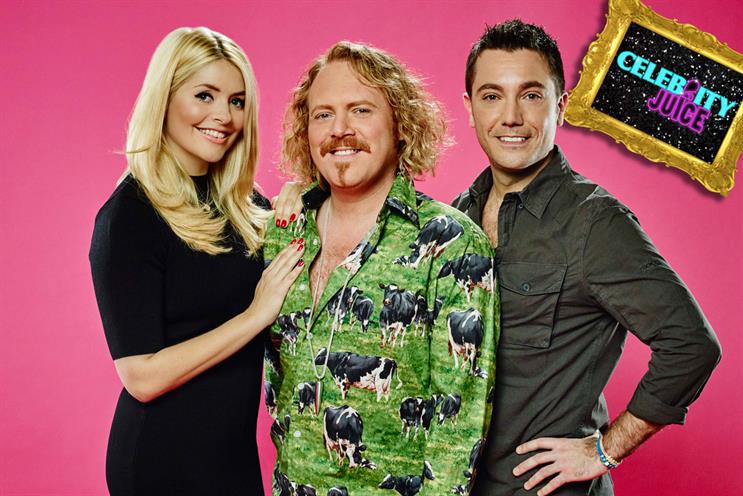 The deal is the second TV sponsorship deal for LeoVegas, which has previously sponsored truTV, the comedy and competition channel. It takes the prime spot from last year's sponsor Kellogg's Squares.
The media buying team from The Broadcast House negotiated the sponsorship.
The sponsorship will start when the show returns to screens in September and covers all episodes of the 14th series, including the Christmas Special.
LeoVegas branding will appear online and on mobile, including the show's website and catch-up content on ITV Player and ITV.com.
LeoVegas will support the sponsorship through their existing social media channels.
The creative, entitled "dress like a lion", has been produced by Now and focuses on LeoVegas's lion mascot, Leo. The lion will try on an array of flamboyant outfits, like those worn by the show's host, Keith Lemon.
LeoVegas's UK country manager, Shenaly Amin, said: "Celebrity Juice is a fun and irreverent show, which fits the LeoVegas brand perfectly.
"Since launching in the UK last year TV has played an important role in our marketing activity and we're confident that Celebrity Juice will help us introduce the key young adult demographic to the fun and excitement of LeoVegas."
Jason Spencer, ITV's business development director, said: "The last series of Celebrity Juice attracted 11.2 million viewers across the series with more than 16 per cent of those in the 16-34 age bracket."