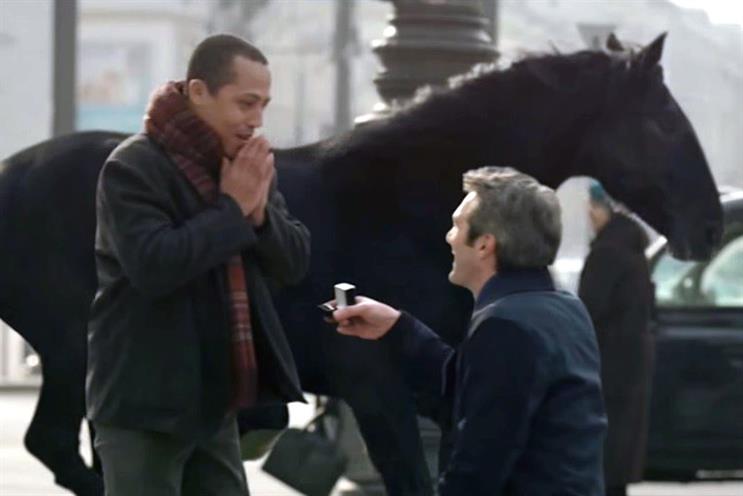 The bank's report also found less than 1% of people featured in ads were visibly disabled and that two-thirds of those surveyed said they would feel more favourable about a brand that reflected diversity in its advertising.
The report, which reviewed the top 20 advertising spenders of 2015, found 19% of the reviewed ads featured people from a minority group.
However that would make ads more ethnically diverse than UK society according to the 2011 census, in which 86% of people classified themselves as "white".
Meanwhile, Lloyds' survey found that just 0.06% of people featured in ads are disabled, compared to 17.9% of people in the UK having a disability. Similarly, one in four UK adults are single parents but they are represented in 0.29% of ads (according to ONS statistics from 2014).
Just under two-thirds of respondents (65%) said they would feel more favourable about a brand that reflected diversity in advertising. Two-thirds (67%) of respondents expected an advertiser to represent diverse aspects of society.
When asked if advertising portrayed them accurately, scores declined with age. While those aged 25 to 34 felt the most represented (54%) just over two in five (41%) of people aged over 65 agreed.
The online survey, which covered 1,340 TV and press ads, was run for the bank's Helping Britain Prosper plan in which Lloyds has publicly committed to better represent the diversity of its customer base.
Lloyds Bank released the "For your next step" ad campaign, created by Adam & Eve/DDB, in March.
Catherine Kehoe, group brands and marketing director at Lloyds Banking Group, said: "This report highlights that advertising has to evolve to adapt to the reality of modern Britain.
"While the industry has started to make progress, there is still much more to be done. As part of our commitment to helping Britain prosper, Lloyds Banking Group's ambition is to develop more inclusive advertising, reflecting our diverse range of customers.
"We found that people expect advertisers to reflect diverse aspects of society, and it cannot be a simple tokenistic gesture. We need to be inclusive and authentic."