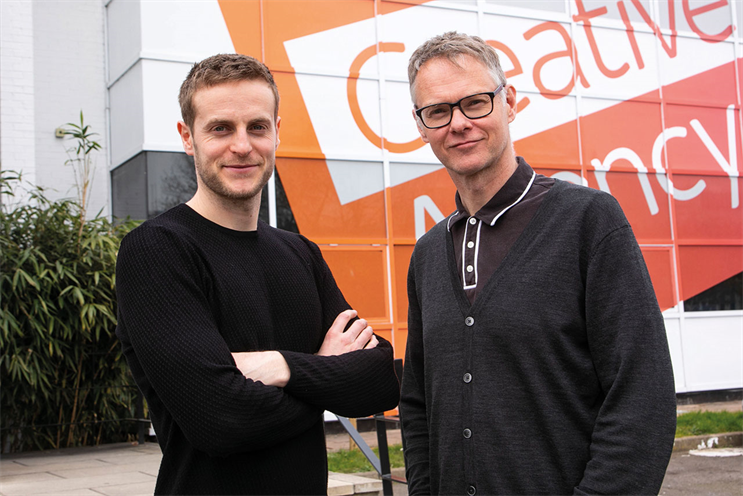 Winner: Oli Francis and Alastair Austin, creative directors, Sky Creative Agency for Sky One "Curfew"

Anderson: I chose this ad because...
... Picture the scene. I'm 22. My creative director and client like my script and I'm excitedly about to record my very first radio ad… with none other than Tom Baker, my Doctor Who!
At the studio, my producer hands him the script and he reads it. Slowly he looks directly at me, and in his booming voice says: "Who wrote this shit? It doesn't say who, or where I am meant to be. I'm not reading it."
Bubble well and truly burst.
That's why I like this ad – it does what mine failed to do. It paints a picture. It takes you somewhere. It doesn't just tell you, it lures you in. It teases you. It engages. And none of us in the office knew it was going to be for a TV series until the end.
Job done, you've got me. I can picture the scene.
How would you encourage creatives to 'See radio differently'?
Listen to the great radio ads
Firips, Dime, Volkswagen, Hamlet, Tango, Toyota, The Army. There are hundreds of them. Start there – they will inspire you. Great radio ads are simple, clever and often funny.
You're not too good for radio
Radio is an opportunity. Treat it like you would a TV brief.
Cast actors…
…not VO artists. Actors are chameleons. They have range, versatility, intonation. VO artists often don't.
Winning ad: Sky One "Curfew"
Woman: You think you're a better driver than me? Is that because I'm a woman? 'Cause I'm pregnant? You've got no idea… I've got motivation like you wouldn't believe, so there is no way I'm going to let my baby grow up in a world like this. I've seen what it's like and I know where it's headed. That's why we're getting out of here, racing our way free. And you better not get in our way.
FVO: Curfew. A Sky Original Production. Tonight at 9pm. On Sky One.
Credits
Agency Sky Creative Agency
Creative director Alastair Austin
Creative director and copywriter Oli Francis
Copywriter Matthew Read
Producer Rupert Savage
Facility house Envy
Sound engineers Dave Williams, Arge, Rich Martin
Voice Rose Williams
Could you do better? Enter your work at aerials.co.uk
The Aerials are awarded monthly by Radiocentre to the creative team behind the best work entered at aerials.co.uk and chosen by an invited creative-director judge.