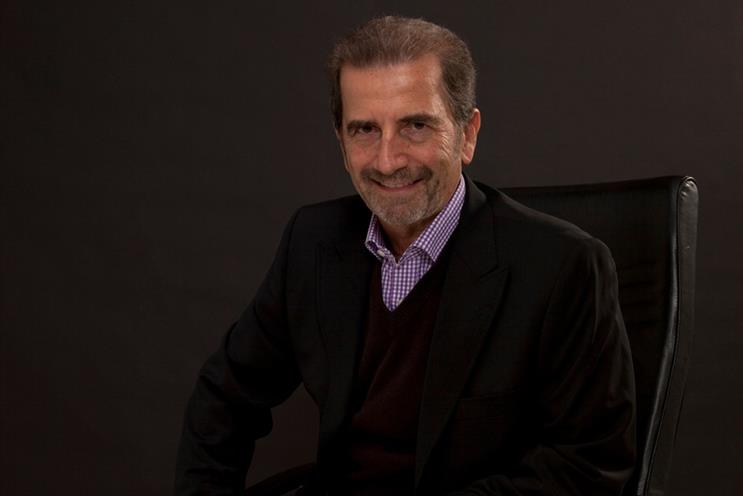 I've recently come back from South Africa. One of the many joys of being the chief executive of D&AD is that I get to go to interesting places and meet talented, generous and successful people – all the good bits of our business without the difficult bits. And there is no-one more talented, generous and successful than Reg Lascaris, the founder – along with the equally brilliant John Hunt – of what is now called TBWA\Hunt\Lascaris, one of the world's properly great agencies. Reg has just written a book about their journey.
Some background. I was brought up in Africa, had a lot to do with both east and South Africa in my time at Lowe and – the highlight of my time in advertising – was privileged to do some consultancy work for the former president Thabo Mbeki, along with Peter Bell of WPP, in 2002. It's a long story, which doesn't belong here – I mention it because being perhaps more aware than others of the challenges faced by South Africa since Nelson Mandela's release from prison in 1990 makes the remarkable Hunt/Lascaris story scarcely credible. Yet it happened.
Reg's book, Lessons From The Boot Of A Car, traces the ups, downs and ups of his business career. A few of his early jobs didn't last very long and advertising was quite a way down his list of career choices.
But, eventually, he made it into the business and began working his way up the greasy pole. The early part of the book covers a few false starts and the foundation of his first agency: its bent accountant ran off with all the money and it went into liquidation. Reg spent five years paying back all the creditors.
Reg met John in the late 70s. John was multitalented and hard to pin down, writing novels, plays, satire and film scripts, travelling out of South Africa every six months or so – perhaps not obviously stable-partner material. But they began to talk about starting their own agency and formulated a remarkable vision – to be "the first world-class agency out of Africa". To say this was a big, hairy, audacious goal is an understatement.
What did they achieve? Everything. They did wonderful work for a string of South African and then international clients, with the BMW "mouse" commercial probably South Africa's favourite ad. They grew an agency, then a group, employing hundreds of people and championing black empowerment from the earliest days. Reg led the industry in questioning the old apartheid-era demographic classifications, looking ahead to a time of regime change and anticipating many of the challenges the new era would – and did – usher in.
They won awards by the armful, being the first African agency to land gold at Cannes and then (I would say this, obviously) stunning the world with a D&AD black Pencil for their work on The Zimbabwean – an outdoor campaign made entirely out of Robert Mugabe's worthless currency (see below).
But, much more significantly, they worked for the African National Congress in two election campaigns, reaching out to the rural population with pioneering work and contributing to the peaceful transfer of power to the majority – a process that was by no means guaranteed to succeed at the end of the apartheid era. They even designed the first version of the new South African flag.
The book is like Reg – modest, funny, generous, shrewd and full of good advice. He seems to have set out to tell his story as honestly and as clearly as he can in the hope that it will inspire other entrepreneurs to follow his example.
If there is a thread running through the book, it is that you don't get anywhere without trying; and when you fall off the bike, the only thing to do is to get back on it. It's all achieved with wit, clarity and precision, with life and business lessons summed up at the end of each chapter. It's very much a "how to" book.
Reservations? One or two. You suspect that there's another version of events – an unexpurgated one. South Africa is a complicated place with a long way to go before the stability and prosperity it deserves are achieved. Reg, John and the agency are very much part of the solution and one suspects that Reg has had to be diplomatic. I'd like to read that version and hope for a time when it can be written.
But, overall, it's a remarkable story simply and skilfully told. They did indeed create "the first world-class agency out of Africa" and, along with a handful of others, inspired a generation of South African advertising men and women to achieve great things. The Hunt/Lascaris legacy and diaspora extend worldwide. I imagine that gives Reg a great deal of pleasure.
Go on, spend those Christmas book tokens.

Tim Lindsay is the chief executive of D&AD