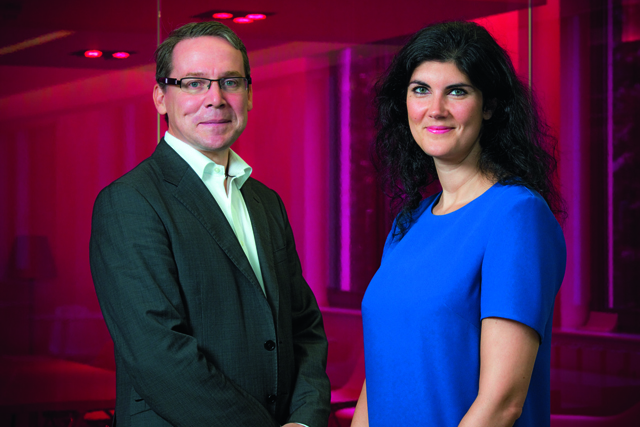 The concept of brands creating and publishing their own content is not new – indeed, The Michelin Guide's travel tips for drivers was published back in 1900. Similarly, Jell-O's door-to-door salesmen delivered a free recipe book (showcasing the dessert's versatility) in 1904. Two years later, the company's sales increased to more than $1m.
Fast-forward to today's digital, disinter­mediated world and "content marketing" has moved from the margins to the mainstream. Modern marketers recognise the value of content to attract, acquire and engage consumers, which, in turn, breeds loyalty and brand equity. The best content marketing also ensures stronger SEO rankings, fuels social media and, when used correctly, can increase consideration and sales.
A delve inside the PR practitioner's toolbox offers numerous tips for any marketer seeking to create compelling, branded content.
Every great PR campaign is founded on an innate understanding of "what makes news", what type of content "earns" the attention of its audience and how to engage through storytelling.
Lesson one: Know what makes news
Is it newsworthy? To engage with consumers, great content must cut through the clutter and offer value. Have I seen it before? Does it offer a new insight or perspective?
Is it relevant? Great content must be well-targeted for a defined audience. Open Forum, hosted by American Express, is a successful example of a site dedicated to small-business owners.
Is it interesting? The best content is disruptive. We also know that content that "surprises and delights" builds consumer advocacy.
Lesson two: Don't fear a lack of control
With their work rooted in the DNA that is earned media, PRs have never relied on the guaranteed space or copy control that comes via paid advertising to deliver their content. In media relations, PR-generated content is traditionally delivered via a journalist and the PR does not have control of the final output.
It is a discipline well-suited to content marketers in a digital age, where everyone has an instant right of reply and elevated importance is often apportioned to the views of the individual. Social media provides an instant and accessible public forum for criticism and can quickly result in a piece of content marketing inadvertently becoming the wrong story.
When Asda and Tesco withdrew two Halloween costumes following criticism on Twitter that the outfits stigmatised people with mental-health issues, this was a classic case of a piece of content marketing (a product advertised via an ecommerce site) gone awry. The content became the story – albeit never the intended one – and both supermarkets rushed to apologise and withdraw the offending costume, while Asda also said it would make a donation to a mental-health charity.
Further proof that content marketing is now a two-way street came from businessman Hasan Syed, who paid for his tweet to be promoted when he felt British Airways had poorly handled the issue of his father's lost luggage. An everyday customer-service gripe quickly became the story, with social media rapidly propelling Mr Syed's campaign to millions across the world.
To maximise the potential for a positive reaction – and mitigate the risk of a negative response – PRs would recommend con­ducting a reputational risk assessment, and even sharing branded content with key stakeholders before release. Brands looking to deploy content marketing must also ensure their internal channels, including customer service as well as social media, are co-ordinated and able to respond to consumer feedback in a timely and helpful manner.
Lesson three: Be consistent
Content marketing is a marathon, not a sprint. Many of the best examples of content marketing come from brands and businesses that deploy a consistent approach and have an established track record for delivering great content. Some of these are branded magazines created for a specific audience, such as Lego Club Magazine and Procter & Gamble's Home Made Simple.
---
Scott Wilson , UK CEO & EMEA managing director, and Rebecca Grant, UK & EMEA managing director, consumer marketing, Cohn & Wolfe