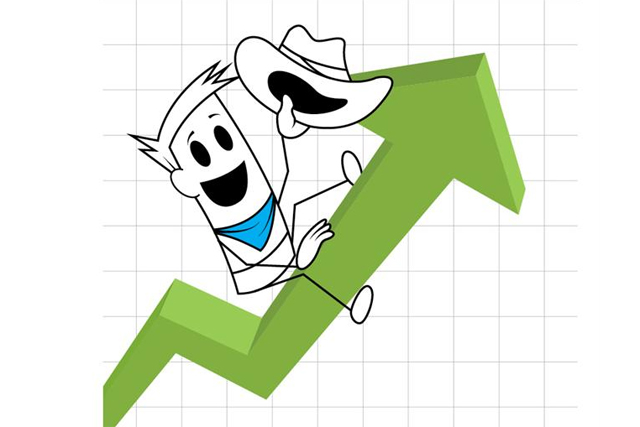 Growth is innately appealing. We all feel better when we are making and selling more than we used to. Growth provides opportunities for people to develop new skills and gain promotions. And growing is a lot more fun than downsizing – no one likes making people redundant, or killing off money-losing projects.
The trouble is, most executives seek to grow their companies faster than the natural rate of growth in their markets – often many times faster. "Double-digit growth" is a commonly heard goal. And this is where things become interesting, because faster-than-market growth means you are either taking share away from competitors, or moving into new market areas – both of which are pretty risky things to do. So why do corporate executives do this?
Consider a well-known example. McDonald's was a "growth" company for about 50 years, from its origins in the post-war US to its position as the global leader in fast-food restaurants in the late 1990s. But things started to go wrong: the company was feeling the heat from the health lobby and had over-extended itself with too many new stores. There was no natural growth left in its part of the fast-food market.
In 1999, McDonald's made its first ever job cuts and closed some loss-making restaurants. It then embarked on a series of acquisitions in adjacent areas: Chipotle restaurants, Aroma Café, Donotas Pizza, and Boston Market, as well as a 33% stake in Pret A Manger.
None of these new businesses helped at all. The company reported its first quarterly loss in 2002. A new team was brought in, and the "I'm lovin' it" campaign, launched in 2003, helped to refocus on the core business, which returned to profitability. The non-core businesses were gradually sold off, but a lot of money and executive attention had been wasted in the process of experimenting with them.
Incentivised
Why did McDonald's executives pursue this ill-advised foray into other fast-food areas? Essentially, they were incentivised to do it. The stock market puts a high premium on growth stocks, so it was in these executives' interests to continue to push for growth, even though their market was mature and crowded.
They also believed that they would succeed – most executives have strong self-belief, so the people running McDonald's would have been con­fident they would be able to beat the odds as they diversified into related business areas, even if many others before them had failed.
The bottom line is that growth strategies are often pursued for the wrong reasons.
So what is the alternative? A much better approach is to be honest about what you are good at, and to keep on doing it better than anyone else.
Put yourself in the shoes of McDonald's shareholders for a minute. They didn't want the management team to dabble in new business areas in 1999; they wanted McDonald's to be the best burger restaurant chain in the world, and to make lots of money doing it. Of course, this isn't as sexy a strategy as trying out new formats and acquiring companies in adjacent markets, but it's actually a much smarter long-term bet.
The bottom line is that growth strategies are often pursued for the wrong reasons. There is a delicate tension between what shareholders really want from their chief executives and what the latter find alluring. It is often claimed that executives are pushing for growth only to satisfy their shareholders' demands, but actually this is not correct. Shareholders are very good at differentiating between the shares they buy for growth and those they buy for their dividend.
McDonald's is a mature and well-run company generating good cash flows. Shareholders do not want their management teams to take excessive risks; they are content with a steady and predictable performance in line with the market.