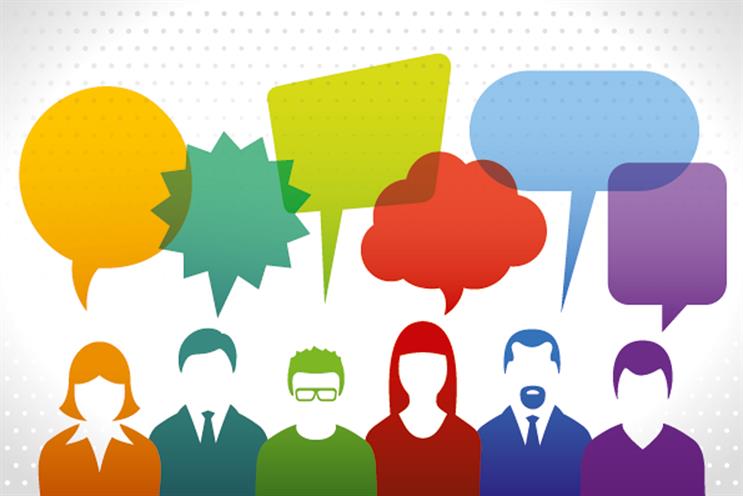 Two-and-a-half years ago, John Griffiths and I asked ourselves: what if we could find the first generation of planners, interview them and discover how planning started? That might sound simple. It wasn't. Now we have a crowdfunded book, 98% Pure Potato, coming out that pays tribute to these planning pioneers.
The first person we interviewed was Paul Feldwick. He liked the idea and agreed to do a pilot interview. Over two hours, we quizzed him on how he got hired into this newfangled thing called planning, how planning and creative worked together, who was the best planner he ever worked with, what planners spent their time doing in the early days, how all of that compares with these days, any pitch regrets… and so on.
That interview was a success and we then managed to track down the first planners at J Walter Thompson and BMP. Not all of those we wanted to interview were still alive or well enough to talk to us. But, by the end of the project, we had interviewed BMP's Feldwick, James Best, Jim Williams, John Madell, Leslie Butterfield, Peter Jones and Jane Newman; Christine Gray, Terry Prue, David Baker, John Bruce, Roderick White, Ev Jenkins, Doug Richardson, Jack Krelle and Lee Godden from JWT; as well as David Cowan, John Siddall and Jan Zajac, who worked at both.
What we captured was an untold, first-hand account of how the planning discipline came about in the UK. Stephen King and Stanley Pollitt may have conceived of a department called "account planning" but it was not until people were hired into those departments to do something (often, they didn't really know what) that "planning" became a practice; something that people did in an agency rather than something that people imagined needed to be done. They couldn't look it up in a book. There wasn't a previous generation who could train them. It was literally up to them to create it.
Numerous themes emerge when one compares planning then with planning now.
Planning is not a process
In general, one is left with the impression that first-generation planning was first and foremost about people: analysing them, understanding them, conversing with them, persuading them and just being surrounded by them. Since then, planning has evolved into a process. It has become more formal, certainly more prescribed. What we have been able to do is to stand back and take a fresh perspective: maybe focus less on "planning" and more on "planners". How we talent-spot them, hire them, train them and develop them.
What are briefs good for?
Our interviewees reminded us that advertising is better at reinforcement than recruitment. Now, however, we are seduced by the "new". Every brief has to be new, as if every time we are approaching a new campaign rather than a continuation of, or consequence of, what went before.
Now, planning has taken on a more opportunistic, fleeting, tactical form. We have called this 'catalytic planning'
This may be one reason that briefs have become more focused on inspiring the idea than defining the role for advertising (or communications). This is a fundamental shift, because the primary purpose of the planning function these days is to inspire creative development. We saw that, while that was part of the role in the early days, it was not the only factor that made planning a success.
Consumer v content
What was of paramount importance to JWT and BMP was understanding consumer response. Both had ways of thinking about advertising that put response at its heart. Now, planning has taken on a more opportunistic, fleeting, tactical form. We have called this "catalytic planning". It has as its focus the audiences, technologies and interests of consumers seen through a more tactical, opportunistic lens.
The first-generation planners weren't looking for newspaper headlines and social media conversation about the content of their advertising; they were using advertising content to get people to buy one branded product over another. Yes, they wanted to drive word of mouth, but that was in addition to – not instead of – purchase.
The purpose of planning
When a planning department works collaboratively and sees its role as nurturing culture, it takes on a real importance within the agency that goes beyond individual accounts or briefs. It becomes the thing that keeps strategy on track inside the agency because satisfying the consumer, not internal politicking, is the mission. It becomes the compass for the agency, navigating it through uncertainties with a clear, executable objective in sight. Increasingly, what we have seen in its place is the rise of the consultant planner, intent on a single piece of business with no interest in investing in the social engineering aspects that planning can bring.
John Bartle has written a phenomenal foreword to the book. JWT has sponsored it and hundreds of planners have pledged for their copy already and will see their name in print. Planning may have changed over the past 45 years but the people who do it are as enthusiastic, dedicated and collaborative as ever.

Tracey Follows is the founder of the foresight consultancy Anydaynow. You can pledge for your copy of 98% Pure Potato at Unbound.co.uk