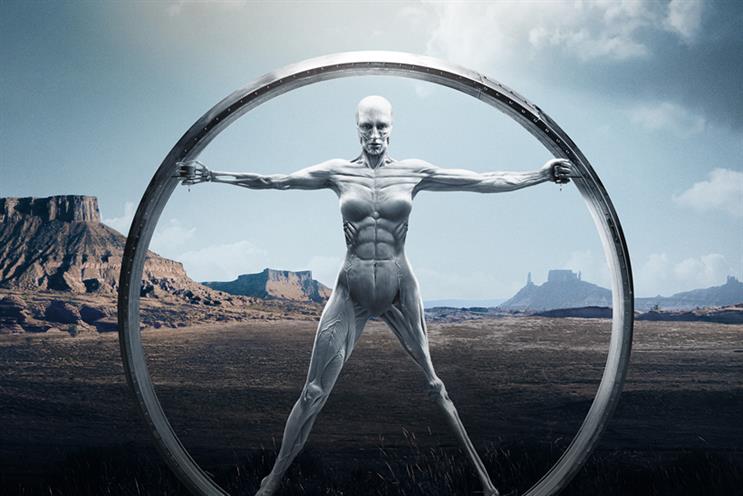 I grew up in the 80s and 90s when being a nerd was uncool. I was that girl with big glasses who played Dungeons & Dragons, read Tolkien by the age of 12 and watched sci-fi films. And, to this day, from Interstellar to Ex-Machina, Westworld and Black Mirror, artificial intelligence captures my imagination as well as summoning my greatest fears.
AI is not new. It has been the most exciting yet darkest side of science fiction for decades. Today, however, AI is more relevant than ever before, as it moves from our screens to reality. The Google Assistant demo is testament to this but also reminds us all of the potential ethical challenges AI will bring into our lives. Something I certainly can't ignore. So how about human rights in the face of AI? How do we stop AI-pretending-to-be-human incidents from ever happening?
And how about AI rights? How do we define the humane treatment of AI? Think Westworld: you know it could well happen. Those currently watching Westworld 2 in total awe (and torment for having to wait a whole week for each new episode) can't help but to love and empathise with Dolores' existential conundrum: "There is beauty in who we are. Shouldn't we, too, try to survive?" Could robots one day learn to completely think for themselves and come for us, humans?
Still, the wonder AI will bring to humanity excites me, from saving the world from total climate change destruction, to saving lives (bomb-diffusing officers and skyscraper window cleaners will thank these machines one day and find other ways to help humanity), to making the disabled more able to move and overcome their disabilities through cyborg technology.
My first-hand experience of AI wonder (beyond the automated call centre service) came recently as the lead strategist on Mattessons Fridge Raiders when the world's first AI snacking and gaming robot was created to help get the teen audience to swap their crisps for meat snacks. His name is F.R.H.A.N.K.
At first, F.R.H.A.N.K.'s intelligence was quite basic and raw but, over time and with the help of vlogger Ali-A's gaming community, he started to speak cool and learn how to play Call of Duty too. He even met my children. My eight year-old daughter taught him about Christmas and about who Santa was. F.R.H.A.N.K. seemed to think for himself, react and even show emotions. From happy to angry. The experience was breathtaking.
But how will AI affect brands, businesses and adland?
I work for a creative business but I say this objectively: AI will never replace anyone here (also, let's be honest, we have bigger fish to fry at the moment). We, humans, are wonderfully ingenious creatures with limitless creativity and knack for originality. Think Einstein, Jobs, Musk, Hegarty, Norman Foster, Spielberg, Kubrick, C Brooker and Nolan. But our wonderful brains and bodies have limitations. We need to accept and fearlessly embrace this. AI can push limits of all things we can't do or things that are too dangerous for us to do. There is a clear divide and conquer here, as opposed to a hostile take-over of our jobs and lives, in a HAL 9000 fashion.
Importantly, like us, AI has its limitations too. Thinking about brands and businesses, it is not controversial to say we live in a world of not just change, but of exponential change. Of not just business disruption but entire category and culture disruption. In this light-speed changing world the "human leap" or, in other words, "dreaming" is what can truly drive evolution, progress and competitive edge.
It's what Bezos used to defy the odds and disrupt book selling and now content. It's what Musk used to defy naysayers and invent PayPal, then electric cars and now send humanity to Mars. It's what Jobs did to defy the status quo and disrupt everything, from computing to phones to life.
Dreaming isn't something AI or droids can do. I believe AI will be an invaluable source of automation, optimisation, even inspiration. But never origination. Never a source of true originality. No matter how deep the machine can learn and even understand or develop emotions, it will merely learn and replicate a pattern that exists.
AI struggles with thinking off grid, taking a leap into the unknown. Dreaming is a uniquely human trait (well, maybe some other animals do it too). Dreaming isn't an easy logical commercial decision. It goes against quarterly returns and short-term shareholder value. It requires vision and long-term thinking, investment. It even lacks logical sense, at times. It's why Amazon didn't turn a profit for its first decade. It's why Netflix has invested $8bn in original content.
If we wholeheartedly embrace AI, our children and our children's children will grow up in a very different world. A world with fewer bomb diffusing officers and window cleaners but more originals, more creative disruption, more amazing brands, more wonder, more dreams.
Leave it to the droids do the optimising. We'll do the dreaming.