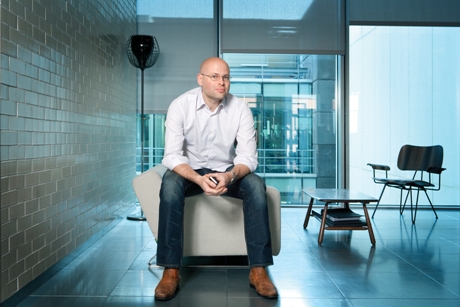 For those of us old enough to remember, there was a brief period of time before the mass uptake of Facebook, say around 2006, when someone looking to get into the affections of a potential partner had one primary objective - get the phone number. Once achieved, a wealth of options presented themselves - a text, a call, even a picture message could move things on ...
Mobile dating etiquette these days is a bit more complex. How well do you have to know someone before you chat with them on WhatsApp? Or follow them on Instagram? Or run round after them on Foursquare?
Similar dilemmas are faced by brands entering the mobile space. With so many options available, which are the right ones that should be considered - and when - to have success with your customers on mobile?
The metaphor is appropriate as we now live in an age of relationship marketing, and we rightly judge the success of our brands in the light of how strong the relationship with our customers is.
There are a couple of key things to learn from this. First, a relationship has to develop its own set of principles, whereby each of the partners understands and accepts the other on their own terms. The partners listen, and express themselves clearly. Second, a relationship has direction. It starts from small beginnings and moves on to develop something meaningful before, ideally, becoming second nature.
In mobile, the lack of understanding of how these basic principles apply is responsible for a range of confusing and often inappropriate behaviours that brands put forward in mobile marketing. This confusion is amplified by the overwhelming desire to "have an app" that sometimes afflicts both client and agency marketers. In addition, mobile is often created and executed outside of the overall brand strategy. This produces irrelevant activity that goes unsupported by other communications.
Just as there are many things that go into a relationship, so there are many techniques that combine to produce effective mobile communications. In fact, when our planning team counted them recently, we gave up at around 50 - each of which has its own attributes that relate specifically to stages of the relationship. Applying the wrong mobile activity at the wrong stage is sure to see you sitting, metaphorically speaking, alone at the bar until closing time.
The following points show how a consumer relationship should be built over time by a careful brand, and it is within these stages of the relationship that we should consider how to use mobile to its best effect.
Discovery
Whether you're launching a brand or retargeting an existing product, much of our marketing is about achieving awareness, exposure and influence. There are many mobile techniques that apply. Our above-the-line work is likely to prompt customers to respond with their mobiles. This means we need to provide channels for them to get information or to become a lead. These include text shortcodes, QR, mobile-friendly URLs and, importantly, mobile search, which Google says more than 70 per cent of smartphone owners use in conjunction with ads they see.
This desire for information places importance on the mobile web as a destination, either as a brand site or as microsites built to support this searching.
Equally important at this stage is how mobile can be used to enhance the brand - such as making sure you have a good reputation before meeting someone. This is the role of the creative or tactical app, used to position the brand in a positive way, with Barclaycard's "waterslide" and Carling's iPint being the classic case studies.
Last Mile Marketing
When it's time to clinch the deal, mobile is at hand again. Being present at the "moment of truth" is gold dust for any brand. For those in automotive and FMCG in particular, sustaining your purchase intent, or ambushing your competitors' customers with a timely message, is a huge opportunity.
Consumers carry their digital world around in their smartphones, so we can use a range of check-ins, geo-fencing and mobile-activated retail display to differentiate our product in the aisle, not to mention the fast-developing world of mobile vouchering.
Education
Once you've got your consumer through that all-important first purchase, it's time to get to know each other. Here's where you bring the product to life, show its benefits and unusual or different ways to use it. Classic examples of this are how automotive brands such as Hyundai are bringing owner manuals on to tablets, and brands from Kraft to Heinz are using tools such as augmented reality to activate packs with recipe ideas. Trying to do this earlier in the customer journey, before you've really got users to buy into the brand, is like whipping out your CV on a first date.
Lifestyle
Now you know each other, it's time to meet each other's friends. Ensuring your social properties work on mobile is critical as around half of UK social traffic happens on phones. Connecting mobile and social lets users connect, whatever device they're using. Brands and consumers can also "do things together", as shown in play-along sports apps from Heineken, Budweiser and Royal Bank of Scotland.
Ritual
The most elusive but rewarding territory in marketing is where a brand gets to play an unquestioned role in our habits. Few brands can reach this far, but it provides the opportunity to celebrate and co-create around the brand story in new ways. Here, the consumer and brand merge, trade identities and co-create. Great campaigns in this area include Starbucks' use of Instagram to customise its labels and Bud's on-pack QRs allowing users to trace their beer back to the source.
Of course, the relationship we have with our car is always going to be different from the one we have with our cereal. But it's only in teasing out the nuances of these relationships, and by figuring out which mobile techniques can play matchmaker for a brand, that you can really see the full potential of the mobile channel.
Tim Dunn is the managing partner, strategy and planning, at Isobar Mobile
POINT OF VIEW
iPhone or Android?
Android's catching up fast. In terms of handsets and the sheer "I WANT IT" factor that has driven Apple ahead, let's wait for the Samsung Galaxy S3 and Google Play to see if they change my mind.
When will HTML5 kill off the app?
No chance. There are three factors the app-haters try to ignore. First, the ecosystem is perfectly created to monetise content, therefore awesome content will be created in apps, so brands must follow. Second, HTML5 can in no way replicate the required functionality for complex apps, and its standards won't even be completed for some time. Last, Apple is fanatically dedicated to apps across all devices - would you bet against it?
Which brands could knock the iPhone off its perch?
None. Samsung makes brilliant phones, but Apple's brand and content are untouchable - unless the Steve Jobs magic fades very fast.
The best thing about my phone is
Plants vs Zombies.
If I were a ringtone
I'd be Crazy Frog.