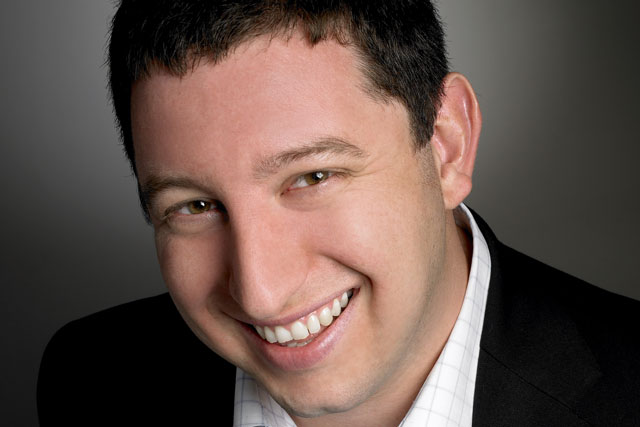 If you've taken a cursory interest in the revitalised content marketing industry you may have noticed a few clichés worming their way into our modern discourse.

"Conversations not campaigns"
"Content is king"
"Brands are the new publishers"

Here's one you may not have heard though:
"Publishers are the new agencies"
This last one is borne out of necessity. Since the turn of the century, traditional media owners have looked like a bullied child, backed into a corner and unsure which way to turn.
The decline of offline revenue has been catastrophic, while current developments around programmatic trading threaten to flood the digital market with cheap inventory. As the old models crumble, media owners have re-evaluated their commercial models.
Alongside experiments with paywalls and open journalism, most media owners – including old school giants such as the Daily Mail and Condé Nast – are quietly investing in their creative solution teams and finding themselves in direct competition with agencies.
DMGT, a company with a long history of nurturing client relationships, have a creative solutions team offering advertisers "creative origination, copywriting, print and online management and effectiveness research."
Condé Nast Media Group, the granddaddy of them all, greet you on their website with a mission statement that recognises the importance of owned and earned media, but also pointedly states: "We create marketing solutions that inspire the consumer."
Their competitive edge stems from their ability to cut straight to the heart of what content marketing can and should be. Brilliant story telling that emotionally connects.
Here's where agencies have an Achilles heel. As a general rule, they don't understand how to work meaningfully with publishers.
The process of working collaboratively with publishers is alien to creative agencies who tend to defer to media agencies. However, media agencies are programmed to plan sterile, functional campaigns based on reach, frequency, clicks and conversions, etc. They know how to work with the commercial arms of media owners, not their engine rooms.
As brands start to invest in complex story telling, this is where publishers have the secret sauce. They know how to "engage" their audiences. It's at the heart of everything they do.
In today's content marketing world, I see lots of brands excited that they have a distribution platform in social media. Excited that they can produce real-time, frequent and relevant content, either in-house or with their agencies.
Yet none of these parties has the secret sauce hard-wired into their DNA. They don't have the loyal, hard-won readership a media owner has with its audience. They don't have the equity of a publishing brand.
So instead, media owners are seeking out clients direct. And in the process, they're offering to do the agencies' work for them.
W00t! Media, as commercial representatives for 50-plus creative and independent publishers, also put a significant emphasis on the creation and distribution of branded entertainment. We've harnessed our publishers' talents to produce video, games and animations for the likes of RayBan, Cadbury and the COI, albeit in collaboration with the clients' agencies.
However, arguably the most forthright publisher in this brave new world is Vice, who have built a self-proclaimed, full-service agency, Virtue Worldwide. In their own words, Virtue is "raising the world of creative media to unseen heights."
Virtue offers brand strategy, creative development, production, distribution, and research, all under a single roof. In this example, there is no grey area. The publisher is powering a traditional creative agency in a direct challenge to Charlotte Street's finest.
To be clear, despite Virtue's desire to be seen as a full-service agency, I don't believe publishers are too involved with the nuts and bolts of your average campaign. Banner builds and TV ads are not their forte, nor should they be.
However, Virtue have created multi-faceted campaigns for clients such as Intel, Vodafone, Dell and BMW/Mini. Their Creators Project for Intel has been a game-changing global brand partnership, spanning four years and sucking millions of dollars into Virtue and Vice's coffers in the process.
As advertisers consider their content strategies through the prism of paid, owned and earned media, publishers are rightly pressing the case that they have a valuable, agency shaped role to play at the strategy table.

Austen Kay is joint managing director of w00t!media