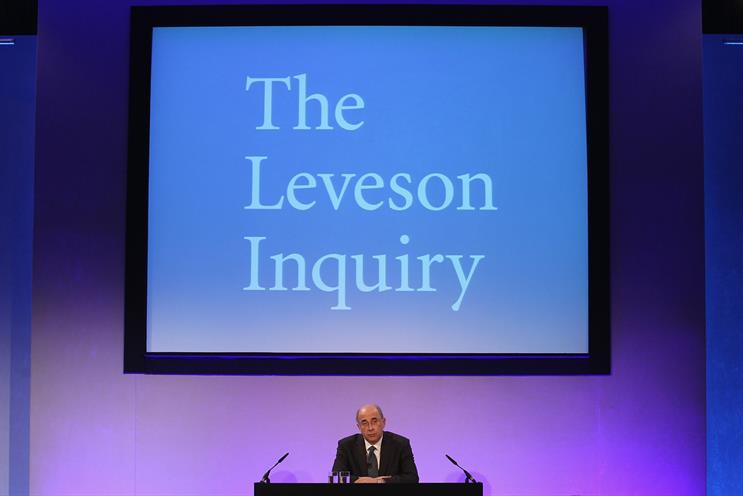 Many of last Friday's newspapers implied that the Leveson Report had been pretty much killed stone dead the previous afternoon. They pointed out that the report – 1,987 pages produced at a cost to the tax-payer of £3.9 million – had been "in play" for not much more than an hour and a half. That was the gap between the time of its publication on Thursday afternoon and the point in Prime Minister David Cameron's Commons statement when he rejected its main recommendation, for a new regulatory body underpinned by primary legislation.
And that, they inferred, was that. This was surely all over, bar the shouting – and, actually, there probably wasn't going to be much in the way of shouting either.
Over the weekend, however, that analysis became less clear-cut. The Government may yet be forced on to the back foot.
Observers who'd been predicting a long and bitter political row over Leveson were basing their forecast on the assumption that the report, in one of its many scenic detours down the B-roads of recent media business history, would be critical of the Government's handling of News Corporation's June 2010 bid for BSkyB. Or accuse it generally of hobnobbing dis­reputably with media barons.
No such matter. Had the report been embarrassing in this respect, Cameron's room for manoeuvre might have been much reduced. And yet it found no substantive fault in the manner in which Jeremy Hunt, the then Culture Secretary, dealt with regulatory issues arising from the bid.
Interestingly, though, we may not have heard the last of this – it began to emerge over the weekend that Hunt's political opponents still believe they can keep this issue alive. Their faint hope is based on the fact that the report criticises Hunt's special advisor, Adam Smith, for some of his actions during the bid process. Labour, it seems, may now seek to argue that this amounts to a "breach of the ministerial code" on Hunt's part, and could refer this to the man charged with investigating such breaches, Sir Alex Allan.
Arguably, if the Opposition succeeds on this front, all sorts of things could be back in play once more.
1. From the perspective of the media world as a business sector, the most important aspect of the Leveson Report is, indeed, its exoneration of Hunt. Those disposed to paranoia have long had a visceral distrust of mergers and acquisitions activity in this marketplace – and have depicted a sleazy world of corrupt politicians in hock to greedy media barons. That boil, hopefully, has been lanced.
2. It was acknowledged by almost everyone, including the Labour leader, Ed Miliband, that it might be a rather good idea to keep Ofcom's nose out of the newspaper business (as had been one of the report's central recommendations). Recent weeks have been rather unkind to the Ofcom chief executive, Ed Richards, who (wholly separately) was also passed over yet again for the BBC director-general job.
3. Maria Miller had a com­fortable run-out in her first high-profile set piece as the new Culture Secretary. And she has now been given a cameo role in kicking the report even deeper into the long grass. The Conservatives' Liberal Democrat coalition partners are threatening to vote next month, alongside Labour, for a full implementation of the report's recommendations. So Miller has been charged with persuading them of the ridiculousness of their position by drafting a dummy bill along Leveson-style lines.
4. Miller and Cameron were planning this week to instigate meetings with senior newspaper executives, with a view to exploring new forms of self-regulation for the newspaper industry.
5. It has been rumoured that ideas for new self-regulatory structures might be taken forward politically by a committee including, in addition to Conservatives, a former Labour cabinet minister and a former leader of the Liberal Democrats.
6. Meanwhile, Hacked Off, the lobby group fronted by, among others, the actor Hugh Grant, is continuing to call for full implementation of the Leveson Report. Its online petition, launched at the end of last week, had attracted more than 50,000 signatories within its first 24 hours. At the time of writing, that figure had risen to almost 130,000.