Levi's and Guardian Labs "Your voice your way" by OMD UK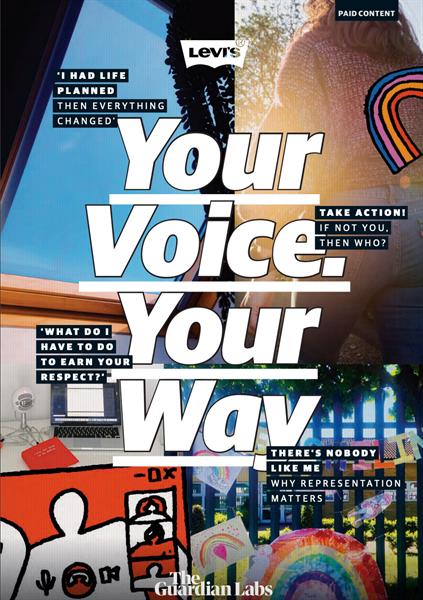 Levi's lends a voice to the youth with a one-off zine.
Created as part of the clothing brand's "Use your voice" brand positioning, the 23-page zine features work written, photographed and illustrated by young creatives in order to showcase the power of self-expression among Generation-Z. It covers topics of confidence and identity, as well as feminism and "10 tips for planning a climate strike".
The zine will be included as a supplement in The Guardian on 27 June.
Earlier this month, Levi's launched a rainbow-themed fashion line to celebrate Pride Month.