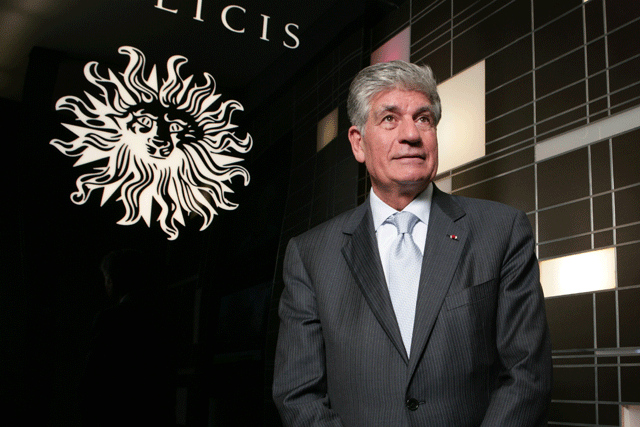 Maurice Lévy, the chairman and chief executive of Publicis Groupe, has told Campaign he believes the restructure of his business is bolder than changes made by his holding-company rivals.
"Everyone in the industry was dreaming of making very important changes. But no one has dared to go as far as we did," Lévy said of the restructure at his company.
He was speaking to Campaign at the Cannes Lions festival, ahead of today's launch of Viva Technology, the tech show organized by Publicis Groupe.
Lévy claimed that the company's major restructure, announced in December, is now complete.
"It's done. The nomination of the group client leaders has been done. The head of countries have been designated. The systems are up and running. Our story is out with clients and has been received extremely positively. We are ready," he said.
When asked whether he was personally satisfied with the progress, he said, "When it comes to the transformation the most important aspect is to have the teams working together. It's not something easy because people have to get to know each other, understand what each other is doing. They have to have the same will and the chemistry has to work. All this is not something you can decide top-down; it's something that has to be built from within."
But he said his staff "have seen the fantastic advantage" they can get from collaborating. "This is something that you can plan for, but it's the people, the teams who have to do it. They have to work together, learn and adjust. They have done it beautifully. I'm very proud of what has been achieved," he said.
The ability to more easily marry Sapient's digital expertise with the creative and media divisions, to provide a broader solution to a client's problem, should help Publicis Groupe fight back against the increasing inroads into the industry being made by management consultants.
"When you look at what's happening nowadays, you see that almost every week there is either Accenture or Deloitte or IBM buying an agency, so I was not wrong when I said that the new competition will come from this," he said.
France's answer to SXSW?
Today marks the launch of Publicis Groupe's technology event Viva Technology, which has been billed as a cross between the Consumer Electronics Show and SXSW.
"It's the first event of this magnitude in France," says Levy, who expects 30,000 attendees over the three days.
It has cost the group €10 million ($11.1 million) to put on, as well as some well placed calls from Levy himself to secure a high-profile lineup of speakers.
Publicis has worked in partnership with Groupe Les Echos to arrange the event.
The agenda comprises talks from Google's chief executive Eric Schmidt and Wikipedia founder Jimmy Wales, Google will showcase its self-driving car in Europe for the first time and Playstation will launch its VR offering.
Lévy promises drones, job dating, the opportunity to pitch VCs, and "we are even arranging a race of robots."
At a ceremony tomorrow, the group will also unveil the 90 startup businesses it has chosen to invest in — from 3,555 applications. The total pot being invested is a further €10 million.
Lévy says that a third of these selected proposals have come from people within the Publicis Groupe, but the majority of submissions came from external people, ranging from students to small entrepreneurs.
Investing in startups is certainly fashionable, but whether Publicis Groupe can turn them into a partnership that bears fruit for the company, or if it's just an luxurious 90th birthday present, remains to be seen.
Whatever happens, Lévy is not too concerned: "Either we can go further with them [the startups], or they can live their life the way they want."
As the psychologists say, to be happy, you need to spend money on others, not yourself.
This article first appeared on campaignlive.co.uk.