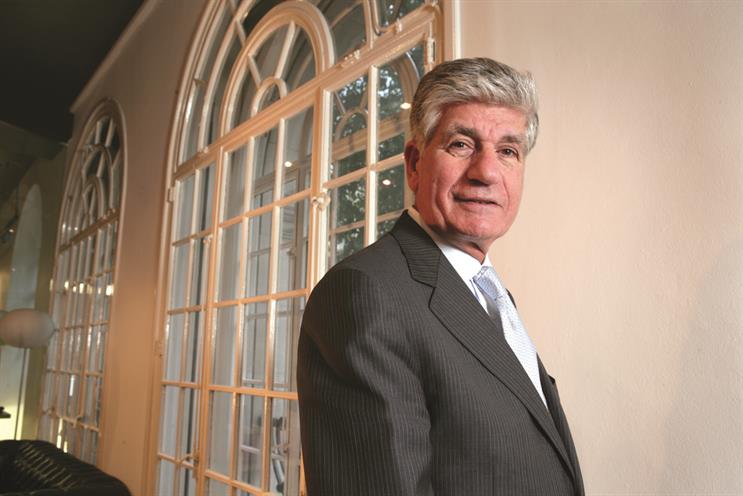 Speaking shortly after the deal was announced on Monday, the chairman and chief executive of Publicis Groupe said that there were "sub­stantial cross-fertilisation opportunities" between the two organisations.
Lévy added that the deal represented "a leap in the transformation of Publicis" and will enable it to achieve its objective of more than 50 per cent of revenue from digital three years ahead of its stated 2018 target.
Once the deal is finalised, Publicis Groupe will form Publicis.Sapient. The new division will bring together the Sapient businesses SapientNitro, Sapient Global Markets and Sapient Gov­ernment Services with the Publicis Groupe assets Razorfish Global, DigitasLBi and Rosetta.
The Sapient chief executive, president and co-chairman, Alan Herrick, will run Publicis.Sapient as its chief executive.
Lévy said: "The acquisition of Sapient will give birth to the largest, most advanced platform focused exclusively on the transformation of the dynamics of the always-on world."
The combined company will have revenue in excess of €8 billion (£6.3 billion) and earnings before interest, taxes, depreciation and amortisation of approximately €1.3 billion (£1 billion). It will employ 75,000 people worldwide. The merger is expected to create approximately €50 million (£39 million) in savings each year.
The boards of both companies have approved the deal, and the co-founders of Sapient, J Stuart Moore and Jerry Greenberg, and Herrick have already agreed to sell their combined 18 per cent stake.
The deal is dependent on at least a majority of the outstanding shareholders agreeing to a sale, as well as antitrust and other regulatory clearances in the US and Germany. The deal is expected to be completed in the first quarter of 2015.
Lévy dismissed suggestions from Sir Martin Sorrell, the chief executive of WPP, that Publicis Groupe was acting like a "jilted lover", following the collapse of the Omnicom merger. "When it comes to love, he should leave it to the French," Lévy quipped.
Although the Publicis Groupe/Sapient "story started" in 2011 with broad conversations, it was in August 2014, after the collapse of the $35 billion mega-merger in May, that talks between Lévy and Herrick became more serious.
Herrick said many companies had approached Sapient in the past but the Publicis Groupe deal offers an "ideal cultural match for our people and provides an opportunity to share a wealth of new capabilities with our clients".
Lévy also cited the importance of culture: "We have a strong, very strong, business and cultural fit. I'm insisting on a cultural fit because this is something which is essential for the people. Over the last few days, [the cultural fit] has really shown."