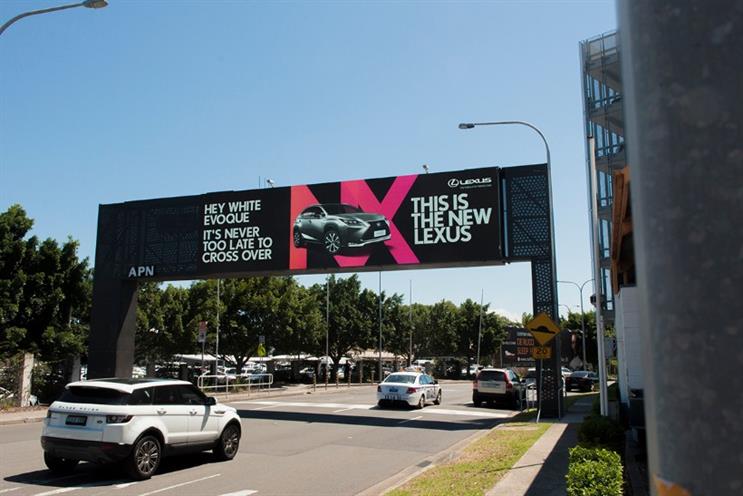 The "smart" billboards, installed across Australia at high traffic sites, have been programmed to identify the brand, model and colour of passing vehicles as well as weather and traffic conditions.
Once identified, the billboard flashes up with a message aimed at the driver - such as "Hey white Audi driver, it's time to Crossover. This is the New Lexus NX" and "Hey black Merc driver, the heavens have opened. This is the new Lexus NX."
The outdoor work is part of the brand's 'This is the New Lexus' positioning, unveiled in October with the launch of the NX Crossover. It aims to appeal to a broader, younger and progressive luxury audience.
M&C Saatchi Australia executive creative director Ben Welsh said the campaign was "direct messaging on steroids".
Brand: Lexus
Agency: M&C Saatchi Australia
Read next