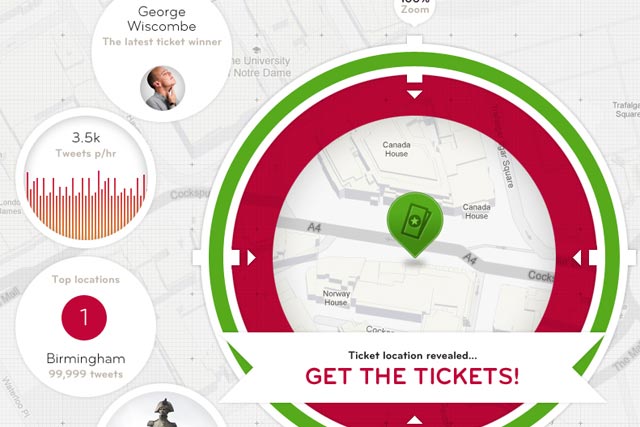 The mobile brand is launching an L-Series branded microsite featuring a map of where the One Direction tickets can be found.
The map will zoom in on the tickets as more fans tweet the #LGtickethunter hashtag.
The first fan to make it to the ticket's hidden location and tweet the campaign phrase will win a pair of tickets and spark off the hunt for the next pair.
LG has purchased a nationwide promoted tweet for the first day of the competition (6 June), so the #LGtickethunter hashtag will be the top UK trend for 24 hours.
Anyone who tweets the #LGtickethunter hashtag will also be entered into a prize draw for 25 pairs of tickets for 'The Voice Live' and the Jay Z and Kanye West concerts.
The One Direction ticket giveaway will run throughout June and will award 50 VIP tickets.
Dave Cottrell, LG social media marketing manager, said: "The L-Series is all about accessible style.
"With this in mind we wanted to engage our target audience with an innovative and fun digital campaign that utilised our sponsorship of the LG Arena."
The campaign website was designed and built by the Invention team at Mindshare UK.
Follow Matthew Chapman at @mattchapmanUK