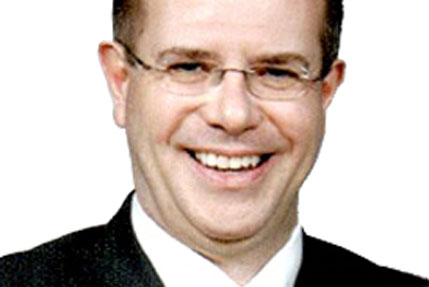 An LG spokesman said the move was a 'parting of the ways', and Boden left the company on 1 January. His contract, which ran for three years, is understood to have been left unrenewed.
Boden, who was based in Seoul, joined LG in 2007 from Pfizer, where he had worked for 17 years in the group's electronics departments, rising to vice president and general manager in the group's Japanese office.
He will not have a formal replacement, and his UK counterpart Paul Meadows' role is unaffected.
Boden masterminded an association with Formula 1, striking deals with the Red Bull Formula 1 team last year, and with Bernie Ecclestone's Formula One Group to be the official 'technology partner' for five years in 2008, providing services such as lap timing for races.
LG also sponsored the recent Formula One Rocks event in Singapore, held prior to the Singapore Grand Prix in 2009.
LG signed Kelly Brook as brand ambassador for its Optimus One phone in December
.