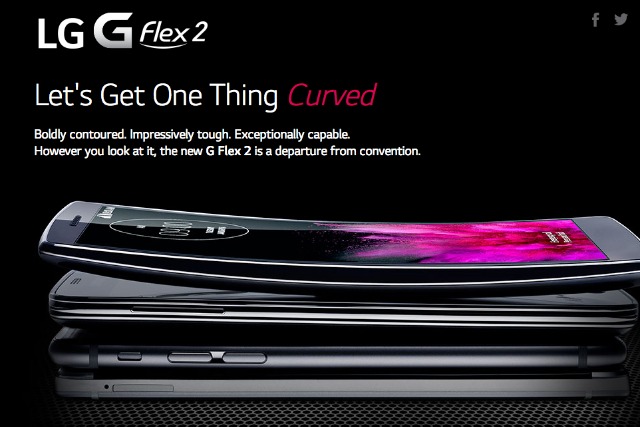 The phone is slightly curved to make it more comfortable when held and is dubbed as being more powerful than the G Flex, its predecessor. The coating on the back has a "self healing" cover that rebuffs scratches in 10 seconds.
It is the second curved smartphone the company has developed and can bend up to 180 degrees.
The phone has a 13.1 megapixel camera and 5.5 inch screen that is smaller than its predecessor. It also has a less pronounced curve than the earlier model and an enhanced charging speed that reaches a 50% charge in 40 minutes.
The phone is set to be released for general sale in Korea at the end of the month. LG has not revealed when it will be available in the UK and has not released pricing details.
LG described the design as a "departure from convention".
Read next