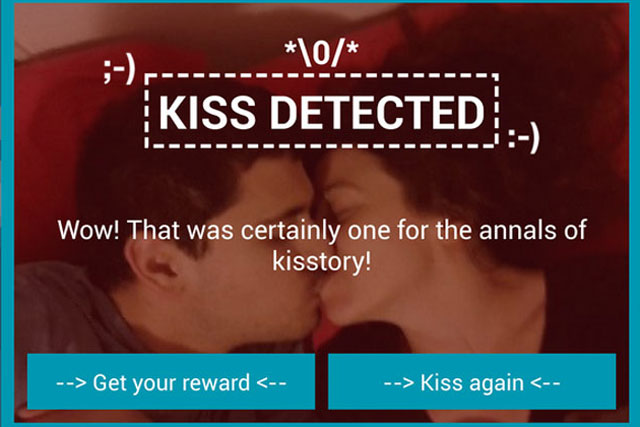 To enter the competition, couples need to open the Lidl's Valentine Kiss mobile app, Facebook app or website and then turn on the device's camera. They should then kiss within the camera's range.
The application is able to analyse the two people in the frame of the camera and, from their proximity and lip movement, can tell if they are kissing. If they are, the user will be sent a validation message.
The app will enter every user who has a kiss recognised into a prize draw for Lidl vouchers.
The competition is part of a digital campaign by MRM Romania and will run across 25 European countries.
Nir Refuah, the general manager and chief creative officer at MRM Romania, said: "We are connecting romance, technology, and retail. I have to say that this app was the best app ever to test and QA. Actually, we keep testing it even after the launch."
The team behind the campaign included the senior art director Vlad Macarie and the copywriter Sandra Bold.
Other MRM Romania staff involved in the campaign were the client service director, Ionela Buta, Matei Goncea, an account manager, and Dany Manea, the senior action script programmer.
Buta said: "Valentine's Day is coming and that means romantic dinners, walks hand in hand and many kisses. Many many kisses. Therefore, we thought that if you kiss all the time, why not also win prizes for it.
"This is how Lidl's Valentine Kiss Campaign was born. Lidl has the Valentine's Day products, you have the kisses, so let's unite these two and let everybody win."