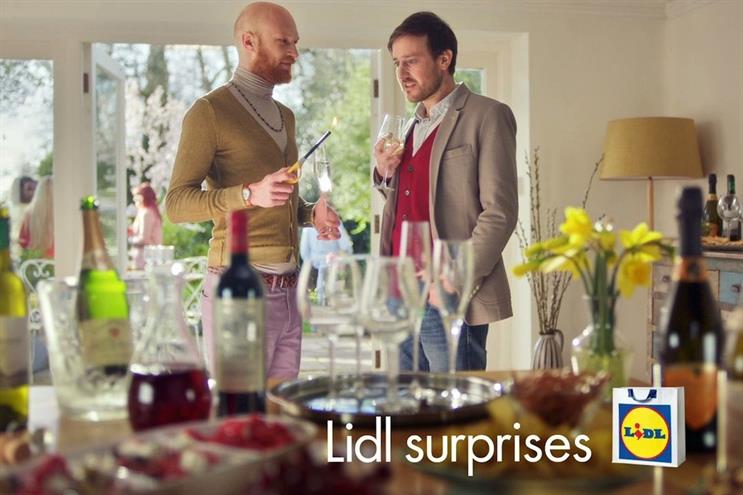 The first in the 'Lidl surprises' campaign features two men talking at a party. "What did you say?" asks one man incredulously.
The other, a rather hippyish-looking host, replies: "Round about six o'clock we usually all get naked and dance around the bonfire."
"No. Before that…" says the first man, before listing a number of wine bargains that the host bought at Lidl.
There is awkward laughter and then silence.
Another execution promotes Lidl's Easter lunch range in a similar vein. A couple are sitting across a table in what is clearly an emotionally charged scene. "What did you say?" asks the man.
"I'm thinking of leaving you for Martin."
"No, just before that," says the man.
The third spot promotes Lidl's Easter treats and features a daughter telling her mother that she is marrying a 74 year-old man.
There are also 10-second versions of the ads, while outdoor and activity will support the TV work.
Client: Lidl
Agency: TBWA\London
Creative: Dean Webb