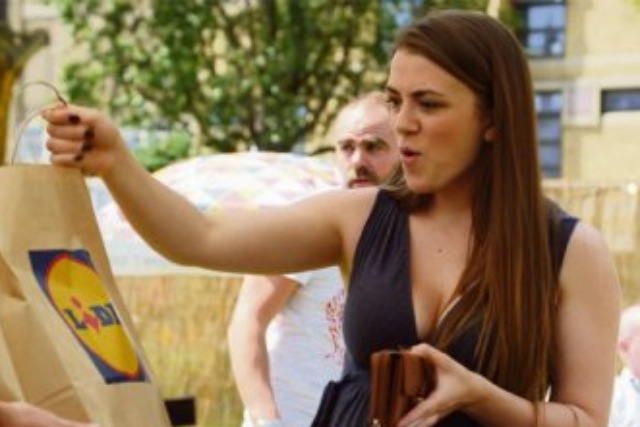 The German discounter, which has 600 stores in the UK and 3.6% of the UK grocery market share, has revealed it would spend £20m on a marketing and advertising campaign in the next six months.
The two 30-second and one 60-second ads by TBWA\London use the hashtag #Lidlsurprises and will break next week on 4 September.
The ads feature shoppers in a "Borough Market-style" set up tasting food that is, in fact, from Lidl, which surprises the shoppers, who are impressed by the quality and price of the produce.
Marketing and advertising director Arnd Pickhardt said the customers in the ads were filmed in secret in a bid to add more credibility to the quality message.
He said he campaign will also include print and digital media with a focus on growing the brand's social media presence.
The style is a marked departure from Lidl's quirky seasonal ads, which featured customers distracted by the brand's bargains. The campaign is designed to communicate price and quality in a bid to attract both C/D and A/B consumers.
Lidl managing director Ronny Gottschlich said: "We believe both these type of shoppers can get what they want via our stores and through the campaign we're going to get away from 'old media' – we're going to spend £20m over the next six months to get our customers to talk about us and spread the message about price and quality.
"We needed to change, to be more British in terms of how we engage with our customers. We believe our customers should do the talking in the future."
The discounter has also been ramping up its range of top tier goods to include premium products including Serrano Ham, champagnes and vintage wines.
This month, it also unveiled new fashion clothing including a £15 leather jacket to broaden its appeal.
Lidl is a dominant force in the European market and has experienced rapid growth in the UK, with sales of £3.3bn. This year, Gottschlich revealed, it would hit sales of £4bn – double its 2010 turnover.
He said: "We've doubled our turnover in those four years – this brand is a successful brand."