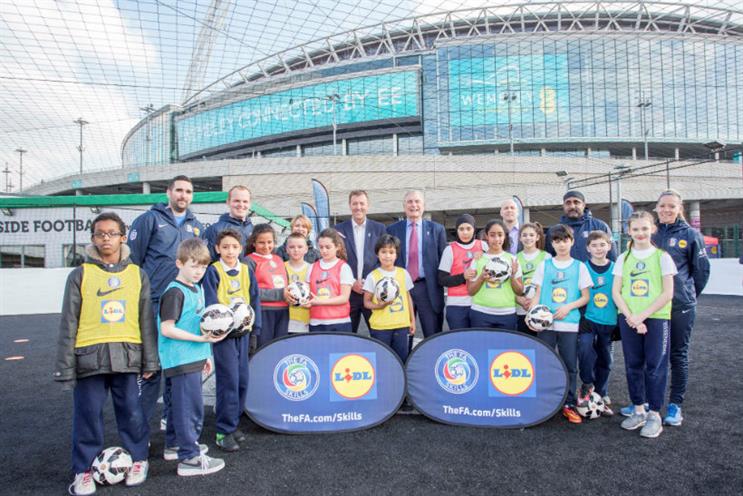 The 'Lidl Family Days' sessions are part of its multi-million pound sponsorship of the FA that is designed to help the financing of grassroots football and support the FA's 'skills programme'.
Lidl will finance coaching sessions for boys and girls of all abilities aged between five and 11-years-old.
The grocer claims its backing will create 1.2m "opportunities" for children to take part in the sessions, which will be held by FA coaches both inside and outside of school.
Lidl UK purchasing director Ryan McDonnell said: "Through the broad network of almost 500 stores across England we have access to so many communities and this partnership will allow us to build on that and give something back."
Lidl is growing rapidly in the UK and alongside Aldi is stealing market share from the big four supermarkets Tesco, Sainsbury's, Asda and Morrisons.
However, it is understood Lidl and Aldi dislike being lumped together and labelled as 'the German discounters'.
Aldi's UK boss Matthew Barnes has argued the British part of the business should be viewed as British in all but ownership and claimed there is an unhealthy obsession with the fact the grocer is German-owned.
Lidl's sponsorship of grassroots British football should go a long way in blunting the perceived obsession over its German ownership.
Martin Glenn, a former marketer and FA chief executive, said: "Investment supports us in providing professional coaching in a fun, safe and progressive environment, increasing participation among home grown talent at this exciting time for English football."