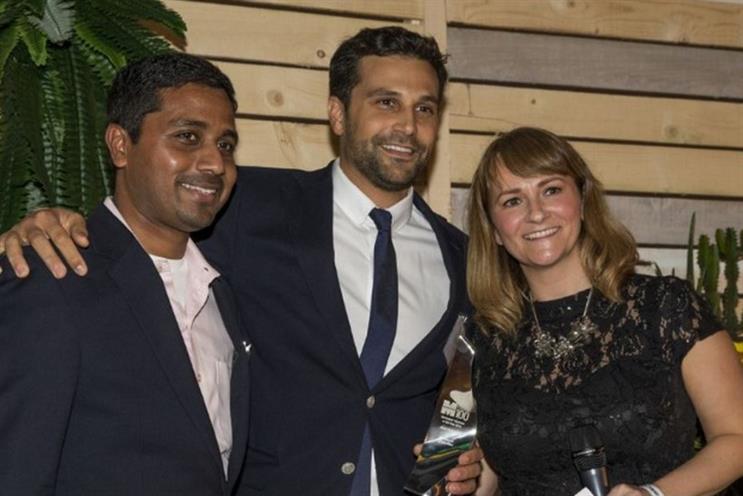 It was the first time Pickhardt, who revealed to Marketing he is moving to Germany to take the top marketing job in the supermarket's largest market, made the prestigious Power 100 list after overseeing a time of unprecedented marketing budget increase in the retailer's history.
Industry players praised him for "transforming the position of the brand from a low budget supermarket to a quality alternative" and breaking the mould with its "genius" Lidl Surprises campaign, which resulted in the business becoming one of the fastest growing supermarkets in the UK.
While all other supermarkets focused on price, Lidl led with affordable quality - it was a genius move
Receiving the award, Pickhardt said he was "flatterered and surprised" to win it. "It was a honour just to be named on the list," he added before revealing he was taking the reins of the marketing function in its home market, Germany.
He has been succeeded by Claire Farrant, who was formerly senior marketing manager at Tesco.
Pickhardt, who joined Lidl in 2007, progressed through the company, first in auditing and as head of customer services, before becoming head of advertising in 2011 and marketing director in 2014.
The supermarket has taken a "leaflet drop" approach to marketing historically, before ploughing £20m into its Lidl Surprises ad campaign in September 2014 to attract more affluent shoppers, highlight the quality of its food offering and show what the "modern Lidl is all about".
The tone of Lidl's advertising has evolved over the past year to focus on its food range, stepping away from its early edgy, quirky tone. Lidl Surprises aimed to directly address perceptions of its food quality, showcasing how its own brand offering stacks up against brands.
In the first half of this year, as Marketing revealed, Lidl increased marketing budget by a whopping 400% - outspending market leader Tesco by almost double - in a move that signalled the disruptor's intention to bolster market growth.
Speaking to Marketing Pickhardt said the highlight of his marketing career had been the success of the brand in the UK, driven by the Lidl Surprises campaign and that winning the award was "part of that success."
"We started a journey from leaflet distribution to a multi-media channel campaign."
He said he was "looking forward" to this new role, though admitted the prospect of moving to the largest market was exciting, if not "quite daunting". "I'm always hungry for new challenges," he added.