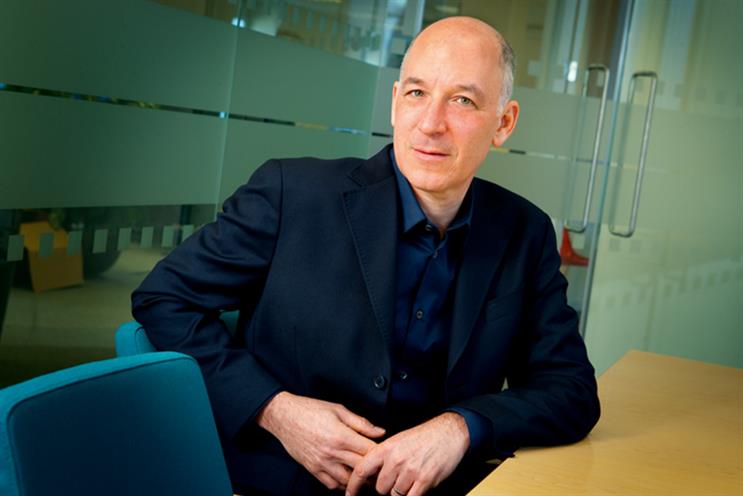 Wanted: new chief executive for (insert name of relevant marcoms trade body). Job description: keeping your members marching in step and convincing them that they can't expect more to be done for them if they keep screwing down your funding. Job tenure: no more than ten years. Otherwise you'll go nuts.
No chance that this ad will ever appear on any job site, but it pretty much sums up the lot of any industry trade body chief. This, though, may not fully explain why they are currently leaving in droves.
Scott Knox, managing director at the Marketing Agencies Association, is the latest trade body chief to resign over the past three months. Others include Tim Lefroy, chief executive of the Advertising Association; Guy Phillipson, his counterpart at the Internet Advertising Bureau; Mike Hughes, ISBA's director-general; and Rufus Olins, Newsworks' chief executive. Alan Brydon, who led Outsmart, also left his post. Hugh Burkitt, The Marketing Society's chief executive, is leaving next year.
Is what's happening a coincidence or a manifestation of underlying problems? "I'd like to offer you an exciting conspiracy theory," the former head of a major trade body says. "But I don't have one."
The most obvious explanation is the length of time each have been in situ. For example, Knox leaves after 15 years, while Hughes ends a ten-year tenure.
"I've always believed that ten years is about the right length of time for this kind of job," a one-time trade body chief explains. "After that, you start losing touch with your newer and younger members."
Each body now seeking a leader has had to confront its own challenges. Brydon leaves Outsmart in a downsizing following a decision by the out-of-home marketing body to become an internally focused trade organisation.
Olins' exit comes after a tough period for newspaper revenues. Hughes' tenure was marked by the constant challenge of getting funding from a disparate membership whose first loyalty tends to be to their own trade bodies.
Conflicts within ISBA's senior management are said to have added to its woes. However, these organisations are united by some common problems. One is funding. "When you're trying to manage effectively, membership of a trade body is an easy cut to make," an industry source says.
Another is replacing their departing leaders. Thinkbox has been applauded for its succession management but others are said to be weaker at it. Sometimes those who have built stellar reputations within major organisations and are looking for fresh challenges decide that a top trade body job would not be right for them.
Roisin Donnelly, Procter & Gamble's former brand director for northern Europe, is said to have expressed an interest in becoming Lefroy's replacement but, after informal conversations, chose not to follow up.
Some believe the leadership crisis may spur progress towards more collaboration and, perhaps, consolidation. "At the moment, the issue goes into the 'necessary but too difficult' file," an agency boss says. "But there's lots of duplication and politicians are getting fed up with being lobbied on the same issue by any number of organisations."
Trade body
Tess Alps, chair, Thinkbox
"Running a trade body is a very tough job and holding together lots of very competitive companies is much harder than people give credit for.
"One problem is technology's blurring effect, which means it's often unclear where a trade body should draw the line. That's not difficult for Thinkbox because TV is a very specific medium and, unlike some other bodies, our role is clear.
"Although I began planning my succession when I joined Thinkbox in 2006, it's actually quite hard for trade bodies to do because their existence can be unpredictable. You have to be a brave person to join one."
Marketer
Sara Bennison, chief executive, Nationwide and ISBA council member
"Mike Hughes and Tim Lefroy have done great jobs for their organisations. However, I think this presents an opportunity to look to the future with new leaders who have lived through the 'digital revolution' in their practitioner years and understand the different issues and challenges this creates.
"From an ISBA perspective, I think this makes the organisation more needed and relevant rather than less. It has a unique role to support, guide and give a voice to advertisers.
"That matters because every penny spent needs to continue to deliver clear value to the individual member company directly while ensuring a healthy, functioning, self-regulating and effective industry."
Agency head
Cilla Snowball, group chairman and group chief executive, Abbott Mead Vickers BBDO, and former chairman, Advertising Association
"Trade bodies flourish when they consistently prove their value to the industries they serve and the stakeholders that fund them.
"Good ones immerse themselves in their craft, love their industries, promote and protect them and are loved back in equal measure.
"Our industry has loads of trade bodies and it can be confusing, particularly in government circles, to work out who does what and why we need so many.
"So the survival imperative for chief executives in trade bodies is to bring clarity, energy and value in a world that is ever-changing and ever-more accountable."
Trade body
Siobhan Kenny, chief executive, Radiocentre
"There is a confluence of reasons why so many trade body chiefs are leaving. The main one is that they are all long-serving and believe the time is right for them to do something else. Does what's happening suggest there's no longer a need for these organisations? Absolutely not.
"In an increasingly complex world of more fragmented media and more platforms, there's a need for bodies that can synthesise and simplify issues. If we don't do it, who will?
"Will more trade bodies merge? There will certainly be more collaboration and my own experience in politics suggests to me that the broader your consensus, the more successful your lobbying is likely to be.