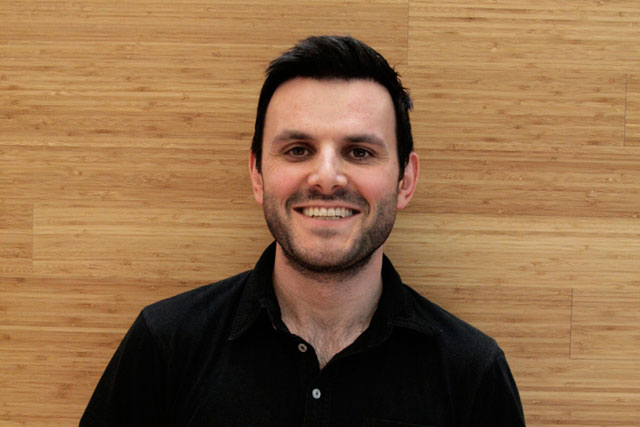 Name: Andy Sandoz
Job: Creative partner, Work Club
The reason I got into advertising was ... the internet.
The campaign I'm most proud of working on is ... Work Club's McLaren Digital Pitwall. In the dark, on my own, I like to think the second screen "feed" actually improves the sport.
And the campaign I pretend I wasn't responsible for is ... Weight Watchers banner ads. Slim on creativity, somewhat pronounced on stock imagery.
My favourite campaign created by someone else is ... Levi's "go forth" community work with the town of Braddock, Pennsylvania for actually delivering on a brand promise.
The best moment of my career so far is ... inventing Facebook Connect, about two weeks before they revealed they had already thought of it.
While the most embarrassing moment was ... when my Nokia client smashed my Sony Ericsson mobile against the wall.
The best celebrity I've worked with on a campaign is ... Ian Poulter. Nearly took his own head off with a golf ball.
The person I'd most like to work with in the industry is ... Pablo Marques. Infectious Brazilian charm tinged with robot.
The person who's had the biggest influence on my career is ... Tim Berners-Lee. Indirectly. Although I did once ask him to pass the strawberry jam over breakfast.
The best piece of advice I've received during my career is ... don't fuck it up.
If I wasn't working in advertising, I'd be ... a 19th century caricaturist or sci-fi writer.
In ten years' time, I'll be ... a) a robot; b) replaced by a robot; c) running from robots.