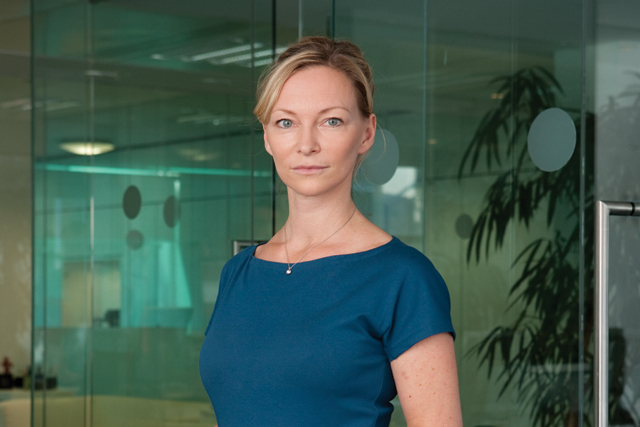 Name: Carrie Hindmarsh
Job: Chief executive, M&C Saatchi

The reason I got into advertising was ... I grew up loving the jingle-tastic ads of the 70s and the super-glam high production ads of the 80s and thought: "That looks like fun."
The campaign I'm most proud of working on is ... the teenage road-safety campaign for Transport for London. An award-winning, effective, creative campaign.
And the campaign I pretend I wasn't responsible for is ... a long time ago, I worked on a well-known Sunday tabloid. Not so much a campaign as a series of weekly tactical ads that left me feeling I'd lost a little bit of my soul.
My favourite campaign created by someone else is ... Wieden & Kennedy's Honda work. Always very strong ideas, executed without compromise and leaving you really wishing you'd done it.
The best moment of my career so far was ... the IPA mission to Silicon Valley and Hollywood. It was an education and an inspiration.
While the most embarrassing moment was ... in a sound studio late one Friday night when the well-known Sunday tabloid was running a "Sex Special". We had feedback from the editor that the sex noises weren't enthusiastic enough and the voiceover artist had gone home.
The best celebrity I've worked with on a campaign is ... Alexander Armstrong. I still laugh out loud at the Direct Line ads.
The person I'd most like to work with in the industry is ... the marketing director of Eurostar, Lionel Benbasset.
The person who's had the biggest influence on my career is ... Moray MacLennan. He's been my ultimate boss for 20 years now. He's got an absurdly over-inflated ego but he's pretty good at what he does and can be quite charming.
The best piece of advice I've received during my career is ... hold fast to the basic idea.
If I wasn't working in advertising, I'd be ... a dodgy voiceover artist.
In ten years' time, I'll be ... better placed to answer this question.