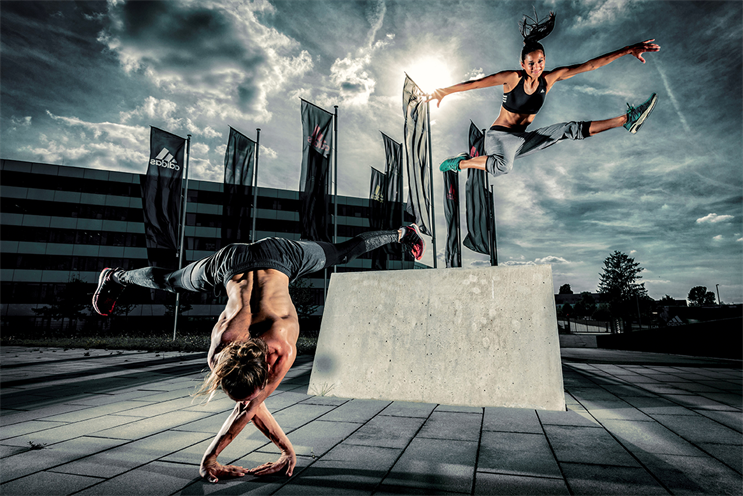 The marketer of today can only dream of the simplicity of bygone days when a 30-second TV ad was the ultimate panacea. Long boozy lunches with Mad Men have been replaced by meetings with data scientists and social media experts.
Life after the 30-second advert is a nebulous and confusing affair, but is also a hugely exciting time due to opportunities created by media channels and technology colliding.
Changing consumer habits have only accelerated the fragmentation of the media and made it harder to capture the attention of audiences and keep them engaged.
"There's been an explosion of video content choices, and so what is happening now more than ever is that we are not just competing against other platforms and networks, we are competing for what is arguably the most important asset – people's time," says Turner Broadcasting chief executive John Martin.
However, the rewards are incalculable for the marketers that are prepared to embrace innovation.

The inexorable rise of social media has given birth to a generation of influencers, technological advancements have allowed ever more personalised messaging with consumers, while the explosion of data no longer needs to be overwhelming thanks to Artificial Intelligence (AI).

On the flip side, technology has helped propel a demand for off-line experiences that delight the senses, which are in danger of being dulled by digital immersion.

In this brave new world, brands are increasingly realising the potential of striking partnerships that a few years ago would have not been considered.
"There has never been a more intellectually challenging and stimulating time to be in our industry," says Martin. "That is why our ability to innovate will be the key to our future."
Campaign explores five ways brands can complement their traditional marketing methods to help them capture the attention of increasingly elusive consumers.
1. Personalisation
The fragmentation of media has thrown up its fair share of challenges but it also means marketers have never had as many tools to weave a story that resonates personally with a consumer.
Brands can deliver deeper and more targeted connections as new social media platforms burst on to the scene and technological innovations, such as AI chatbots, emerge.

This has led to an era where brands are building knowledge of their consumer that previously would have only been privy to their best friend.

This enables staggering levels of personalisation but the key is to avoid the "crap trap" tha marketers can fall into due to the growth of marketing technology, as described by P&G chief brand officer Mark Pritchard. "The issue with personalisation is that we don't create a whole bunch of ads that are hyper targeted, hyper relevant but hyper boring or naff," says PHD worldwide strategy and planning director, Mark Holden. "We have to be really cognisant of that and make sure we don't stray off brand in an effort to be too personalised."

Donna Speciale, president of ad sales at Turner, believes that to keep true to a core vision "experiences need to lend itself to the platform". She adds: "What we end up doing on mobile needs to be different to what we are doing on the big screen."


TBS's late night talk show Conan and sponsor AT&T created an augmented reality campaign that piggy-backed off the Pokémon Go craze in a demonstration of how to effectively adapt messaging using the latest tech. The multi-faceted campaign was created to be "all about fun and the fan" to resonate with Conan's audience, and was hosted on a digital landing page. It featured in-show integrations, all amplified by social. CNN's Courageous has even hosted a conference on human augmentation – people turning themselves into cyborgs – to appeal to fans of a computer game (see boxout).
"What we end up doing on mobile needs to be different to what we are doing on the big screen" Donna Speciale, president of ad sales, Turner
2. Brand partnerships
The practice of advertisers treating their brand as a walled garden is lessening as they realise brand partnerships can be an effective weapon in the battle for consumer attention.
The power of the Red Bull brand means there is no shortage of marketers clamouring for access to its fans. Red Bull has taken a partnership with Adidas to a new level and, this year,the two brands put on a live broadcast of the Primavera Sound festival in Barcelona, while providing people with behind-the-scenes access to Adidas' secret gigs.

Red Bull told Campaign: "Brands are starting to recognise the power of telling stories over shouting a message at the audience, which is why they're increasingly looking for non traditional, strong storytelling opportunities and partnerships."

Holden believes there is a "lot of untapped potential" within the brand partnerships space. He highlights an Audi and Airbnb partnership as a very powerful example of the potential of brand tie-ups.

It involved offering fans the chance to book a luxury stay at a house in the middle of Death Valley in Nevada, with guests having an Audi R8 at their disposal during the stay.
Holden believes the unusual pairing of Audi and Airbnb was so effective because it "gives it more cognitive punch and also the association transference from the other partner".

Alongside the creative possibilities brand partnerships allow, they also have more practical benefits due to data sharing opportunities.

"Second party data is the big game in town and that involves going to non-competitive companies that you have some sort of synergy with and doing a deal," says Holden.
3. Influencers
Much has been made of the democratising power of the internet and one facet of this is the rise of the influencer.
The use of influencers has become a media channel in its own right and individual influencers are now akin to a media network.

Katy Woodrow Hill, strategy director at youth-led creative network Livity, argues that despite this, influencers should be much more than just a distribution channel.

"Why start with the campaign idea forming originally from TV?" asks Woodrow Hill. "There's some really interesting work with the idea and creative energy of the campaign starting online or with influencers."

Woodrow Hill highlights Adidas as an example of a brand rethinking the creative process by creating a music track starring influencers. The 'Your Future is Not Mine' video was then used as "cultural collateral" to build a wider campaign around it.

A growing trend is now to work with "micro-influencers". These are people that have followers in the thousands rather than hundreds of thousands or millions, but are being tapped up by advertisers because their passions and sphere of influence are more closely aligned to the brand. "The biggest impact we see is when we work with slightly smaller or more relevant influencers," says Woodrow Hill.
"Big macro-influencers definitely serve a role and get you reach, but perhaps does not get you relevance and accessibility or behaviour change. " Woodrow Hill concludes influencers are most effective when brands invite them to be part of the creative process "at the starting point rather than the end point".
CNN'S COURAGEOUS & HUMAN BY DESIGN
The partnership between video game developer Square Enix and CNN's brand studio Courageous brought about an usual but highly successful campaign. Set in the year 2029, Square Enix's Deus Ex: Mankind Divided game features a world split between people who have augmented their bodies with technology, and those who have not.
Courageous dug into the themes and realised human augmentation was already happening today and legislation has not kept up with scientific progress. To address this a 'Human by Design' one-day summit was put on featuring academics, ethicists and cyborgs discussing the future and ethics of human augmentation.
The event was teased by a 30-minute branded documentary that aired on Amazon Prime, streamed live on Twitch, and video content from the event was hosted across CNN's digital and social properties. Week-on-week pre-sales of the game increased by 35% during the weeks of the documentary and conference, led by a 53% increase on Amazon. More than 50 articles were written about Human by Design, helping place Deus Ex: Mankind Divided in the middle of a larger cultural conversation.
"Human augmentation was already happening today, but legislation hasn't kept up"
4. Artificial Intelligence
Most brands are overwhelmed with first and third party data, let alone third party data, but help is on hand.
The rise of Artificial Intelligence (AI) has meant that Big Data can finally be put to effective use. One of the most interesting examples of this within the marketing world has been through McCann Japan using an AI creative director to help create a campaign for Clorets Mint Tab.


The AI CD mined databases of award-winning campaigns to help its human counterparts create the Clorets ad. "AI will enable human to process huge data instantly which was not possible in the past," says Shun Matsuzaka, founder and leader of McCann Millennials and creative planner at McCann Japan. "It won't have any bias that humans would have, and it will provide a perspective that hasn't been thought of before."

Matsuzaka believes the marketing industry is lagging behind the film and music industries when leveraging artificial intelligence to inform creativity. AI within marketing is currently being predominantly used for media planning and buying, but

Holden agrees with Matsuzaka that it will play an ever-increasing role in creativity. At the moment, Matsuzaka highlights how AI is more about machine learning rather than deep learning, which means it is unable to invent ideas. Nevertheless, machine learning is a powerful enough technology as discovered by lingerie brand Cosabella, which dropped its ad agency in favour of investing in AI technology.

The move is already paying off because Cosabella has increased web conversion rates by 38% after AI tech Ascend optimised the appearance and messaging on its website through a form of always-on A/B testing.
5. Experiential
With all the technological innovations it must not be forgotten that people still yearn for real-life experiences.
Culinary events firm Bompas & Parr is a specialist in experiential marketing and co-founder Sam Bompas believes it is such a powerful medium because the experiences created "si deeply in people's memories".

The ideas created can also form the basis of above-the-line activity – Westfield shopping centre based its Christmas campaign on the Beyond the Waterfall experiential campaign.

Real life experiences are now propelled to another level due to the rise of social media and influencers. "In an age where everyone is documenting their travels and amazing adventures, the likes of Instagram and other forms of social media became a really good tool for spreading a message," says Bompas.

This has reached such an extent that every design decision for Bompas & Parr's 'My Extraordinary Life' project for Haagen Dazs was "predicated on allowing you to take Instagram images so you are undoubtedly having a more wonderful time than any of your friends." All visuals were based on the focal depth of smartphone cameras, and lighting levels were set so flashes do not go off.

Experiential can be used to create other creative assets that snowball to form a fully-fledged campaign. "You are doing experiential to get online content and then you share that further and get influencers involved so it becomes this building campaign," says Livity's Woodrow Hill. "The question is always, how do you create something that is of a unit of culture in and of its own right?"
"The 30-second ad is still relevant, and is still a powerful medium," concludes Martin. "But what we are going to see is the evolution of the ad experience based on the emergence new platforms and devices. We are going to see more storytelling opportunities because what our data tells us is that quality content of any type will get viewers."
Television just got personal
Jeremy Legg, chief technology officer, Turner
"We're developing technologies to reimagine TV and deliver more relevant and meaningful networks and ads, all with data-driven personalisation. We're changing our entire broadcast technology stack to an IP infrastructure, migrating content to the cloud and infusing online and television data to deliver new fan capabilities.

"Once complete, we can create custom content that is tailor-made for every environment with quality, measurable audiences. In other words, instead of one network for all fans, we will offer personalised networks, ads and promos to build premium fan experiences across every screen.

"We've implemented audience-based targeting across linear and digital platforms, so we can sell audience targets instead of just Nielsen demographics, supporting an entirely new ad sales method with provable ROI.

"The shift to broadcast-over-IP will help guarantee outcomes to advertisers and predict future audience delivery to optimise campaigns. All this is designed to move the media and ad industries forward."