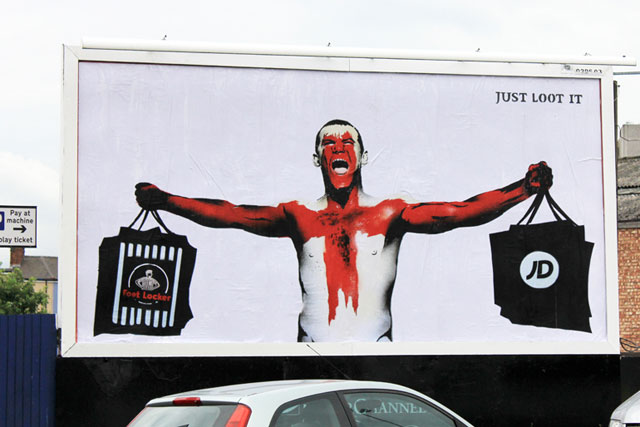 8 August 2008: Almost every single Olympic Games since the 80s had featured at least one piece of outrageous guerrilla marketing, with Nike emerging as the master - its ambush of the official Games sponsor Reebok at Atlanta in 1996 became a textbook case study. At the 2008 Olympics, however, the Beijing organising committee shows how the backing of a police state can put a dampener on even the most spirited ambushers.
18 June 2010: When the Dutch brewer Bavaria pulls a stunt during the Holland-Denmark game in the 2010 World Cup, involving a group of women turning up to the game clad in orange, Fifa comes down like a ton of bricks. It takes legal action against Bavaria and two women involved.
30 Sept 2010: Paddy Power takes the art form into new and surreal territory when it sets up a Hollywood-style sign spelling out "Paddy Power" on a hill overlooking the Celtic Manor golf course, the Ryder Cup venue. Sir Terry Matthews, the Celtic Manor owner, describes the company, which is not an official sponsor of the event, as "scum", and Monmouthshire County Council successfully seeks an injunction to remove the letters.
19 June 2012: Now, the Denmark striker Nicklas Bendtner is fined £80,000 and banned for one international match by Uefa when he drops his shorts to reveal the Paddy Power legend after scoring a goal against Portugal in Euro 2012. The company announces it will pay the fine on Bendtner's behalf and argues that it probably represents good value for the publicity the stunt has gained - after all, it's seen by a global audience of more than 100 million.
17 July 2012: In what they dub a "Brandalism" campaign, a group of graffiti artists paste up provocative executions on poster sites - mostly parodies of well-known ads highlighting social issues such as, er, you know, the banking crisis and the environment.
Fast forward ...
November 2012: Cashmans, the bookmaker, ambushes Paddy Power's status as the official sponsor of the Cork National horse-racing event. The company not only employs a sandwich-board man to parade in front of the entrance, but it is also suspected in an incident in which a Paddy Power poster featuring its chief executive, Patrick Kennedy, is discovered to have been defaced overnight by the addition of a moustache.