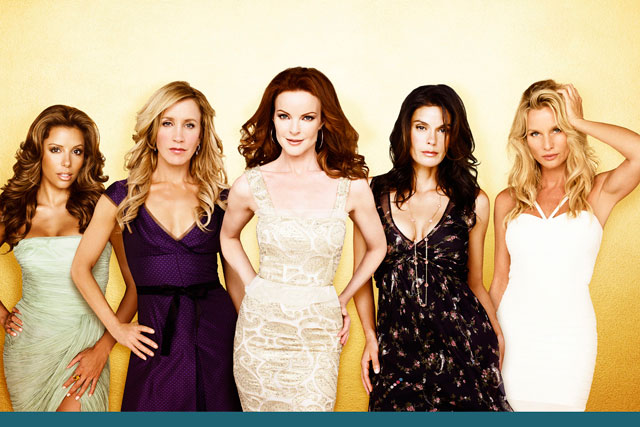 October 1999: At autumn programming presentations, the industry is amused to hear that Channel 4 has picked up options on Big Brother, a show that attempts to force people with borderline personality disorders over the edge. Nearly everyone had predicted it would bomb on British TV.
October 2003: But Big Brother is a runaway success, pulling in unheard-of audience shares for Channel 4. At an autumn programming presentation in 2003, the channel's then chief executive, Mark Thompson, apologises for its declining aspirations - but unveils a schedule giving pride of place to Shameless and which includes Flesh And The Devil, which explores sexuality in the Catholic Church, and Gay Parents To Be.
October 2004: Highlight of the autumn presentation this year is Channel 4's latest star import from the US: Desperate Housewives. A Channel 4 suit tells Campaign: "Desperate Housewives does feel like this is going to be an indulgent female watch."
November 2010: One of the first things that David Abraham had done on becoming the Channel 4 chief executive was to announce the channel would stop showing Big Brother. Some observers believed he also hoped to distance Channel 4 from exploitation TV and return it to its public-service ethos - but during the programming presentations (now known as "upfronts") for 2011, they note the presence in the schedules of My Big Fat Gypsy Wedding.
November 2011: At the latest upfront presentation, Channel 4 unveils Desperate Scousewives. Do you see what they've done here? They have taken the notion of Desperate Housewives, a franchise about ladies who are not getting enough, and on the other hand, the notion of the Scouser, a heritage franchise blending maudlin self-pity with tired-and-emotional volatility. And then what they've done is sort of rear-ended one into the other.
FAST FORWARD
November 2012: Abraham continues to express his lack of enthusiasm for exploitation TV - and states his desire to return Channel 4 to its core values of "nurturing new talent and giving a voice to outsiders". Critics are bemused to see My Big Fat Gypsy Brother on the schedules, where naughty gypsies and gay members of the Catholic Christian Brothers are detained in a high-security compound in Poland. With hilarious consequences.