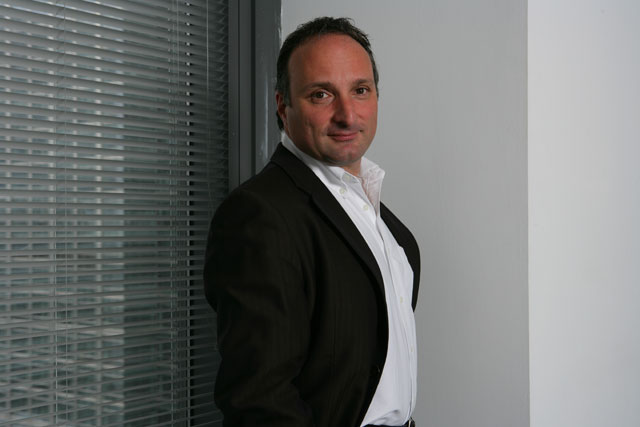 April 2000: David Emin, who had been The Sun's ad manager for many years (and was more latterly given responsibility for News of the World too), is promoted to the post of sales controller of News Group Newspapers, reporting to Richard Webb, the newly installed general manager. His reporting duties are complicated in July, however, with the arrival of Ian Clark as the overall sales boss.
March 2006: Emin had been promoted to deputy ad director under Clark; then, when Clark became the commercial director, Emin succeeded him in filling the top NGN sales job. But now he decides to throw his lot in with Webb once more - his former boss having joined Mirror Group Newspapers as the managing director. Emin becomes the director of advertising, succeeding Dominic Carter, who (do keep up) moves the other way to News International.
May 2007: Emin's reputation as a bit of a prankster reaches public attention when he stitches up his best mate, the PHD founder Jonathan Durden, by persuading him to go on Big Brother. Durden attracts well-deserved ridicule - while Emin blogs about it.
October 2008: Now Emin's career is given a massive boost when, on the arrival of Mark Hollinshead, who had succeeded Webb as the managing director, Emin is given responsibility for online as well as offline sales on Trinity Mirror's national newspapers. Durden greets this news by revealing that Emin is actually Morocco Mole (from the Secret Squirrel strip) in disguise.
September 2011: Until the summer of 2011, Emin's role had involved a certain amount of managing declining expectations, but this all changes with the closure of NotW. Emin responds by upping Trinity Mirror's ad rates, to the ire of media agency chums.
Fast forward ...
May 2012: With Trinity Mirror's national titles enjoying a renaissance in esteem and prosperity (thanks in no small part to the continuing failings of rivals), the group responds with a controversial move designed to raise the company's profile still further - it appoints Durden as commercial director. It is subsequently announced that Emin is to be a contestant on the next series of Big Brother.