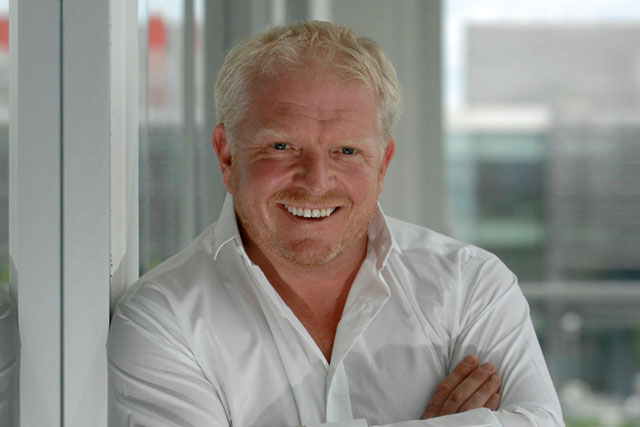 November 2000: After a career in low-key advertising and marketing jobs, Ellis Watson's big break arrives in 1994 when he becomes the joint marketing manager of The Sun. He is promoted in 1995 to the plum role of marketing director for both The Sun and News of the World. But there's surprise in 2000 when he changes tack and joins the television production company Celador.
May 2003: Watson joins Celador as its digital director, and soon becomes its managing director. But when the Trinity Mirror chief executive, Sly Bailey, comes calling, he decides, aged 35, to become the general manager of Mirror Group Newspapers.
May 2005: But he shows he has an enduring capacity to surprise when he quits for the unglamorous role of managing director at Menzies Distribution, part of the John Menzies retail group, based in Watson's native North Britain. He reveals that, while he has been working down South, his family has insisted in living up North. "I love my family and wish to see them grow and develop," he says. "So I'm returning (to North Britain)."
March 2010: Mystifyingly, he returns to TV as the chief executive of Syco Entertainment, the production outfit owned by Simon Cowell and Sony Music Entertainment. But not for long. In December, he departs to spend more time with his Highland cattle.
September 2011: Thus, it's no great shock to find Watson playing the North Britain card again when he reveals his decision to join the regional newspaper publisher DC Thomson, whose offices are in Dundee and Aberdeen, taking a post as the managing director of the publisher's newspaper business. Watson confesses he's "delighted" to have found yet another job in North Britain.
FAST FORWARD
June 2014 And it is with a heavy heart that, after the collapse of the North British economy following independence, Watson is forced to seek employment below the border on the Berwick Advertiser. He arrives in a slightly damp condition, having personally driven his cattle across the River Tweed, swimming much of its width against a particularly strong current.