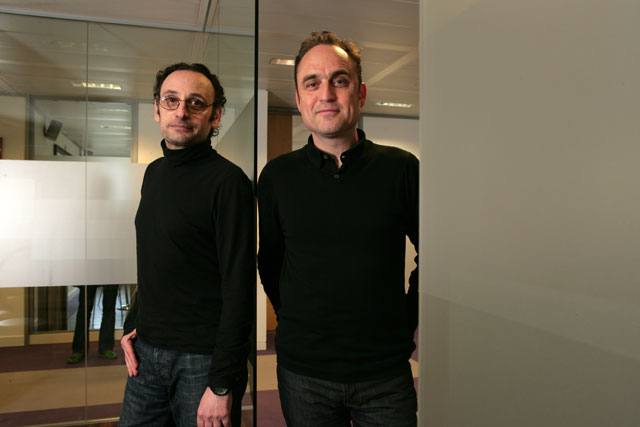 1995: George Michaelides and Graham Bednash had worked together at Gold Greenlees Trott, then HHCL & Partners. Now, they take their media-led approach to brand strategy to Michaelides & Bednash, a joint venture between the founders and HHCL.
October 1998: When HHCL was acquired by Chime Communications in 1997, the new owners made it clear they would be willing to talk about the future of M&B. And, in October 1998, the partners successfully negotiate a deal to buy out the HHCL stake. Bednash comments: "We've always been in control of our own destiny, but now we can spread ownership to other people in the company."
November 2002: Already well-regarded by UK clients, M&B launched a New York office in 2001. Now the agency underscores its credentials when it wins Campaign of the Year at the Campaign Media Awards for its work promoting Channel 4's "Indian Summer" of cricket.
October 2008: But the credit crunch hits M&B hard, especially when, in August 2008, it loses its long-standing Channel 4 client. So the founders jump at the invitation, extended by Mindshare's strategy boss, Nick Emery, to merge the agency into Mindshare (Unilever, after all, is a shared client) and bring their expertise to bear in building up its "creative thinking" unit, Invention. Michaelides says it's an opportunity to move forward with the M&B concept.
September 2012: And move forward indeed they do when, a smidgeon short of four years later, Michaelides and Bednash announce that they are stepping down as the joint heads of Mindshare Invention. A statement from the duo suggests, in time-honoured fashion, that it is "now time to explore new challenges" - and there is speculation that new roles might be found for them within the WPP group.
FAST FORWARD
November 2012: But, instead, there are playful rumours that Emery, now Mindshare's global chief executive, is tempted to set up an international brand strategy consultancy in partnership with M&B. The likely name of the new shop is E=MB2.