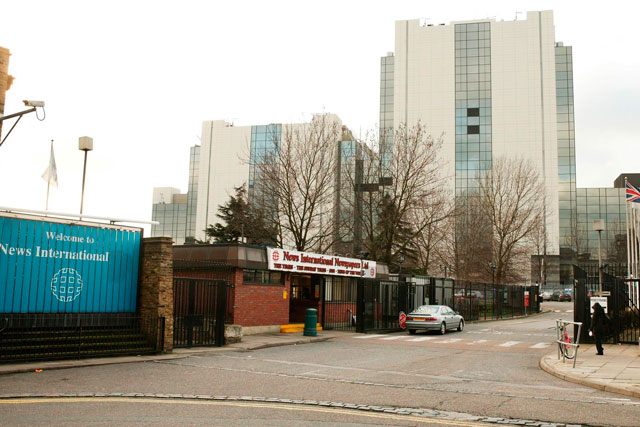 October 1988: The late 80s saw a revolution in the media industry's attitudes towards architecture, location and the built environment. News International had moved to Fortress Wapping in 1986; The Telegraph schlepped out to Canary Wharf in 1987; and in 1988 the newly created media buying super-structure Zenith Media moves into a soulless warehouse, romantically located in the Paddington canal basin.
December 2005: But there's only so much irredeemable dreariness a media company can take - and it's not long before The Telegraph is back in town. Its new office, near to the tradesman's entrance to Buckingham Palace, is said to be "state of the art".
September 2008: And yet ... the bean counters are determined to bite back. As is no more clearly illustrated than when Sir Martin Sorrell relocates WPP's headquarters to Dublin. It's not all doom and gloom, though - in 2010, the WPP agency Mindshare announces that it is moving into two floors of the heart-achingly desirable, multi-coloured, Lorenzo Piano-designed Central Saint Giles development.
April 2011: Aegis announces that it's moving all of its agencies into swanky new offices near Regent's Park. Operating units have their own floorspace but are closer together. And although Facebook is now among the many digital giants with international headquarters in Ireland, it also announces, in July, that it's looking to move into glamorous Covent Garden offices, too.
September 2011: Twitter says it's also setting up in London. Google is to move its officer class into Central Saint Giles, while its "technology" elves are relocated to an Old Street road junction known as the "Silicon Roundabout".
Fast forward ...
December 2013: Provincialism now being de rigueur after the BBC's creatively dissonant relocation to Salford, WPP experiments with what it calls "a matricular internodal fragmentation strategy". While the chiefs of various operating units are moved into spacious Covent Garden offices, rank-and-file executives are sent to Coventry, while back-office functions are moved to a former abattoir complex in County Mayo.