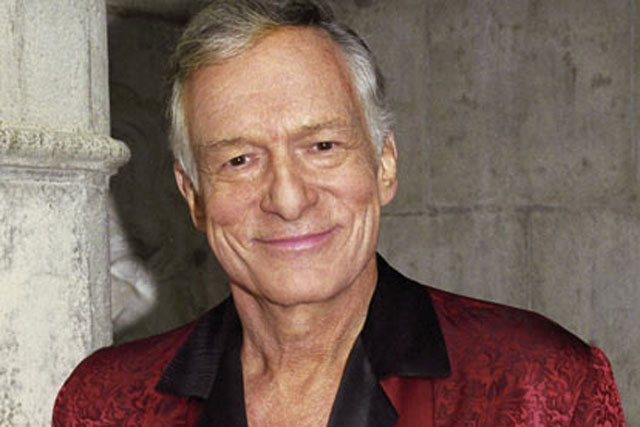 2004: Playboy TV launched in 1995 under its managing director, Rita Lewis - but despite its brand name and saucy content, it fails to make much impact. In 2004, now headed by Richard Campbell, it seeks to derive new momentum by launching subscription channels, planning a Big Brother-style adult reality show and offering Rebecca Loos hard cash to strip and simulate sex with a David Beckham lookalike.
February 2005: Ofcom fines Playboy TV £25,000 for broadcasting a hardcore pornographic film, Sandy Babe Abroad, on its subscription channel. It includes material that Ofcom says "should not be transmitted at any time" under any circumstance on British television.
April 2009: Ofcom now fines Playboy TV £22,500 for serious and repeated breaches of the broadcasting code by Playboy One during a period in 2008 when the channel was unencrypted. Offending material included depictions of masturbation, oral sex between men and women, clear labial detail, sexual intercourse and full nudity. Playboy argues in its defence that its new schedule is considerably "softer" than it once was.
February 2011: Playboy TV had been trying to reposition as a lifestyle brand while growing online. With its founder Hugh Hefner back in control, it plans an online video-on-demand service. And, in a 60s throwback, it also says it wants to launch a central London nightclub.
November 2011: Ofcom fines Playboy TV £110,000 for broadcasting a series of ads in free-to-air slots using female presenters in "sexually provocative positions" to lure viewers into calling premium-rate phone lines. Ofcom said the material caused widespread offence "against generally accepted moral, social or cultural standards" and breached guidelines against showing material that could "harm or distress children".
FAST FORWARD ...
January 2013: Playboy TV is confident it can attain a more mainstream positioning after signing a joint venture with Richard Desmond's Channel 5. But it runs into its biggest controversy yet when, on Christmas Eve, it broadcasts a film on a free-to-air channel in which Santa gets up to inappropriate activity with a cast of female elves. Ofcom responds by handing down a £1 million fine.