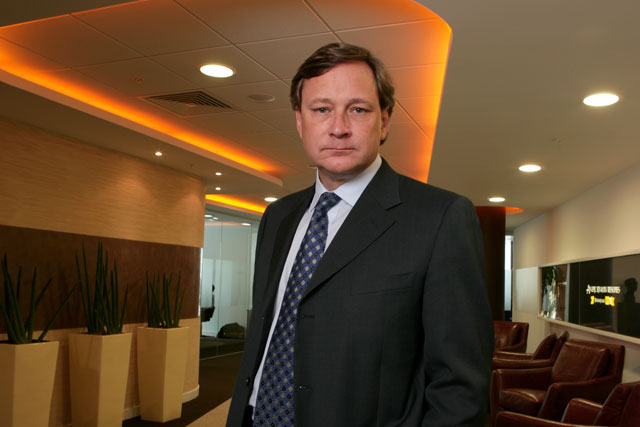 October 1997: Following an early career history at Ogilvy & Mather, Grey Advertising and Young & Rubicam, Rupert Howell had become, in 1987, a founding partner in Howell Henry Chaldecott Lury. The agency quickly achieved great creative fame, most notably for its work on Tango. In 1997, it is sold to Chime Communications and Howell becomes Chime's joint chief executive. HHCL ends the 90s named Campaign's Agency of the Decade.
August 2003: But in 2003, Chime having sold on HHCL to WPP, Howell is lured back to a more hands-on agency role when he accepts an offer to become the EMEA president of McCann Erickson, succeeding the ousted Ben Langdon.
September 2007: He surprises many, though, when, after weeks of speculation, he reveals that he is to become the managing director, brand and commercial, at ITV - an avenue that has opened up thanks to his friendship with the ITV executive chairman, Michael Grade. Howell is to oversee all revenue-generating aspects of the business, notably the advertising sales operation run by Gary Digby.
May 2010: When, in April 2009, Grade announces he is to step down at the end of the year, the hunt is on for a new chief executive - and there is speculation that Grade would be happy to see Howell succeed him. But the job is not in Grade's gift - and it is handed, eventually, to another former adman, Adam Crozier. Howell departs soon afterwards.
October 2011: Little has been heard from Howell for many months - until his name pops up in a Daily Mail article as a possible candidate (the position has been vacant since the summer) for the chief executive role at the Rugby Football Union. The game's administrative hierarchy is in turmoil following a shambolic World Cup - but Howell demonstrates his enthusiasm for the sport by putting his face about at the tournament.
FAST FORWARD ...
December 2013: Howell's flirtation with rugger is all too brief, however - and he decides to explore an alternative career, this time promoting one of his other great passions. He takes on the newly created role as the chief executive of the Game Shooting Association.