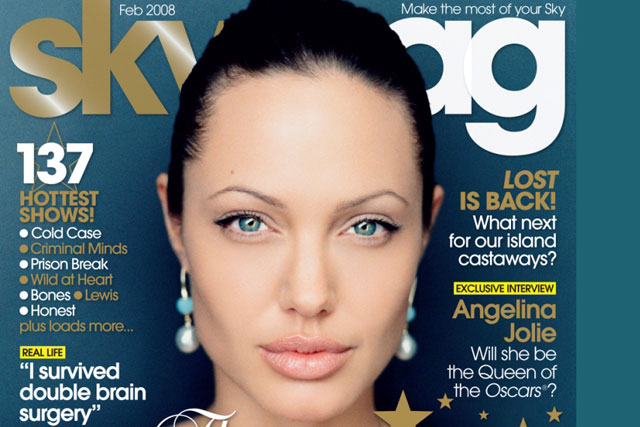 June 2002: Sky Customer magazine had been launched for BSkyB by Redwood in 1994 - and, in line with the inexorable growth in satellite television subscriber levels, it had become the UK's highest circulation magazine. Now, Sky dumps Redwood and awards the contract to rival John Brown Citrus. In September, the title is rebranded as plain Sky: The Magazine.
December 2006: Now it's John Brown's turn to be ditched as BSkyB prepares to launch two spin-off titles - Sky Movies and Sky Sports. News International's News Magazines division wins the main contract (circulation is now 6.8 million), with Future and Haymarket winning the movies and sports offshoots respectively. Sky also announces it may consider other new spin-offs catering for special interest groups within the subscriber base.
December 2009: The main title had become Skymag, then Sky Magazine - and in late 2009, production is taken in-house, it is redesigned and frequency is increased. Sky Sports production is also brought in-house.
February 2011: BSkyB had already cut the frequency of the Sports and Movies titles to six a year - now it closes them completely and trims the frequency of the main title (circulation now 7.3 million) from 12 a year down to four. The company also announces that it will focus more on monthly e-mails directing customers to online magazine content. A Sky source calls the move "a more efficient way to stay in touch with Sky homes".
October 2011: Sky announces that it is axing the print magazine and is introducing a weekly e-mail, which will seek to inform customers about programme highlights and provide links to content previously found in the print magazine. The company points out that the cost of producing magazines has risen thanks not just to the rising price of paper but also the fact that the Royal Mail had won Postcomm permission to charge more for bulk mail.
FAST FORWARD: December 2011 Sky moves to cut the frequency of its e-mails to one every five-and-a-half weeks, or just under ten a year. Digital content is outsourced to News International, with viewers required to take out an online subscription to The Times.