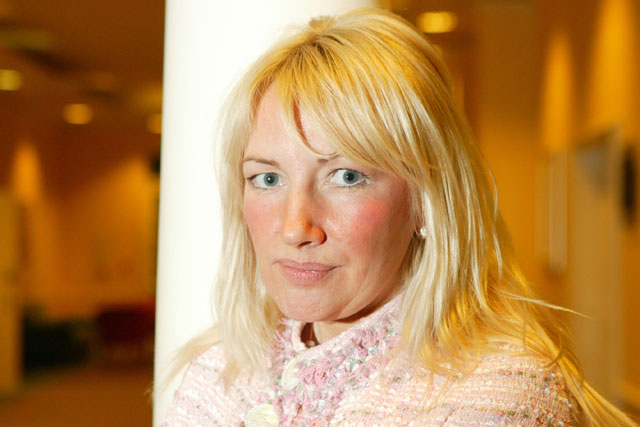 April 2009: The candour shown by Sly Bailey at the Leveson inquiry last week is not entirely unprecedented. Take her contribution to the debate over Labour's Digital Britain initiative: "Can we imagine a Britain without newspapers? Well, soon we may not have to."
July 2009: The Trinity Mirror chief executive aims some tough love at the BBC, which has been offering to supply regional newspaper websites with video content. The offer is "self-serving", "lacking in creativity" and little more than a "traffic-driving" operation for the Beeb - one that would hinder regional newspapers in their efforts to develop revenues. The BBC director-general, Mark Thompson, quakes behind his beard.
June 2010: Now she handbags the Culture Secretary, Jeremy Hunt, for faffing about with a scheme to encourage regional media owners to develop independently funded local TV news channels. When Hunt decides to cancel pilot schemes at the 11th hour, Bailey says that she is "naturally disappointed" (Trinity Mirror being the leading light in one of them), but adds that Hunt's inept performance does not exactly come as a surprise.
January 2011: At the Oxford Media Convention, Bailey hands down another telling-off to Hunt over the proposed merger between News Corporation and BSkyB. "We need to remind - perhaps educate - him as to whether the deal is bad news," she fumes.
January 2012: And she's back on form for Leveson's flying circus. She serves up her trademark brand of robust common sense on newspaper management and offers to join the rest of the industry in attempting to define the concept of ethics. But it's her revelations about the medium's economic woes that prompt sharp intakes of breath. Trinity Mirror's recruitment ad revenues have collapsed from £150 million to £20 million in just five years, she states.
Fast forward ...
May 2012: Now it's Boris' turn. Mayor Johnson has been wittering on about the economic boost the Olympics have already delivered, not least to the creative and media industries. Utter poppycock, Bailey responds - in recent weeks, she's had to close another handful of regional titles. All of which, she adds, served communities unable to bask in the self-satisfied glow of corporate smugness emanating from the Olympic Village.