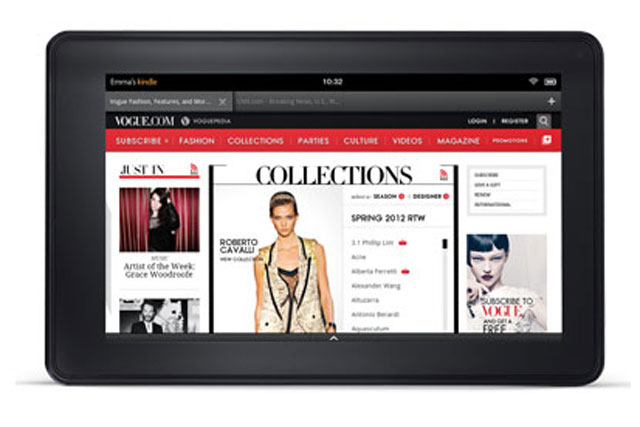 3 April 2010: Apple launches the iPad - and it's an instant hit. The company sells 15 million devices in 2010 and, with rival manufacturers still coming to terms with it, Apple launches the iPad 2 in March 2011. By the end of 2011, Apple claims to have more than 75 per cent of the nascent tablet market, with Samsung, which launched its Galaxy tablet in September 2010, a distant second.
18 August 2011: Research in Motion launched its BlackBerry PlayBook tablet in April 2011 and HP entered the market with its TouchPad in June. But sales of both devices failed to hit anticipated levels, even after heavy discounting. In TouchPad's case, the apathy proves fatal. In August 2011, HP says it no longer intends to support the device.
28 September 2011: Now Amazon launches its much-anticipated Kindle Fire. It retails in the US at $199, significantly undercutting the cheapest iPad ($499). In the fourth quarter, Kindle goes on to take third place behind Apple (still miles ahead) and Samsung.
19 June 2012: Apple's supremacy was barely ruffled in the first quarter of 2012 - its share of the worldwide tablet market was still greater than 60 per cent. But more big hitters are queuing up to take it on. In mid-June, Microsoft announces it's to enter the market using the brand name Surface. And even though there are scant details about price or performance (or even a firm launch date), many analysts believe Surface could be the iPad's nemesis.
27 June 2012: But, as Google launches its Nexus 7 tablet, with a UK price tag of £199 for the 16GB version, the market gets dirty and legal - a judge in California rules that Samsung's Galaxy Tab 10.1 is a copy of the iPad and bans its sale in the US, subject to appeal.
FAST FORWARD: 1 August 2012 Now there's one huge row when the BSkyB subsidiary Amstrad brings forward plans to launch its Moses tablet, backed by an ad campaign fronted by the former Amstrad boss Lord Sugar. Religious leaders condemn it for its seemingly blasphemous allusion to the Bible's Ten Commandments; the company atones by promising to fund an innovative "prayer app".