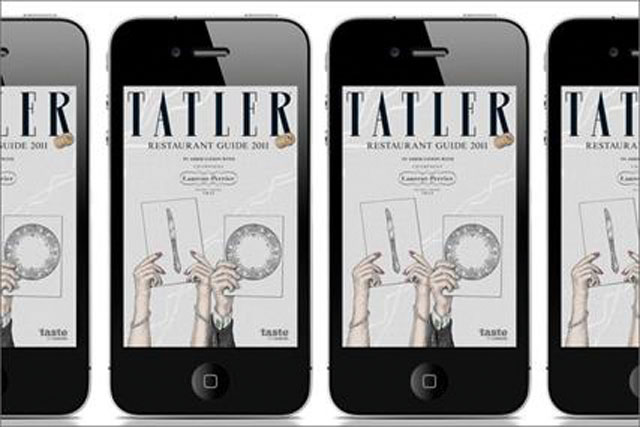 December 2010: As befits its status as high society's in-house journal, Tatler supplements have tended to reflect the smart set's concerns - travel, restaurant guides and its "most invited" list. Under its editor, Catherine Ostler, who arrived in 2009 from ES Magazine, there's a highly successful one-off - the magazine's bumper 300th-anniversary edition in October 2009. Surprisingly, Ostler decides to move on in December 2010.
March 2011: She is succeeded by Kate Reardon from Vanity Fair, who announces that she intends to make the magazine more "frisky". "Imagine a diagram of two circles. One is glamorous, the other is funny and Tatler is the shaded area in the middle," she says.
July 2011: She ain't joking. In July, she reveals that, after a deal with the British lingerie brand Rigby & Peller, newsstand copies of the September issue will carry a free pair of knickers, available in a choice of three colours entitled "Faith", "Hope" and "Charity". "We are delighted to be in bed with Rigby & Peller," Reardon enthuses. "I shall be wearing nothing but Faith, Hope or Charity for the foreseeable future."
September 2011: And she's clearly a girl who likes electric toys, as Tatler launches its restaurant guide iPhone app in partnership with Laurent-Perrier Champagne. The app can be used to call or e-mail restaurants directly or link to their websites. "It's crazy," Reardon says.
May 2012: But not half as crazy as the stunt she's preparing to pull for the Queen's Diamond Jubilee. Tatler's June issue includes formatted content that, when combined with the Zappar app, enables readers to see themselves dressed as Her Majesty or picture their friends wearing the Crown Jewels. The cover also features an augmented reality corgi.
Fast forward ...
June 2013: To celebrate the wedding of Prince Harry to the society underwear model Florence Brudenell-Bruce, Tatler produces a sensory overload issue. The magazine contains a microchip that plays hits from the bride's Bollywood film, Love Aaj Kal, when you open it, a gift of the "ivory briefs" she modelled for Knickerbox in 2009 and a scratch-and-sniff patch that evokes the pungent aromas of Harry's stag do.