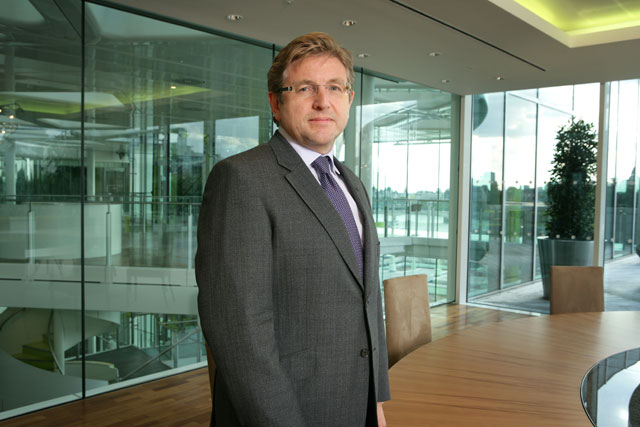 April 1998: For much of the last century, Unilever's media account was serviced in-house, then by Initiative. But by the time Alan Rutherford had been named Unilever's worldwide media head, in 1998, it had a more diverse roster, including Mindshare and UM as well as Initiative.
November 2004: Mindshare had already made a big breakthrough in the US, where it scooped the business from a dedicated IPG unit following a Rutherford-initiated review. Now it repeats the trick in Europe, taking the business from Initiative (and UM in some markets) after a review designed to make savings of EUR40 million on the company's EUR1 billion European (including the UK) spend.
July 2009: Laura Klauberg had succeeded Rutherford as the worldwide media boss in September 2007. Two years later, she puts the company's media networks on "high alert" globally in an exercise initiated by her boss, Unilever's then chief marketing officer, Simon Clift. It is expected that the company's media accounts in all regions will face formal review - but in the end, nothing immediately materialises.
February 2011: Now Klauberg is succeeded by Luis Di Como. He reports to the chief marketing and communications officer, Keith Weed - and his appointment is part of Weed's revolutionary programme designed to initiate a "step change" in the company's marketing.
December 2011: Di Como announces another global review. The incumbents include Mindshare, PHD and Initiative. All three are invited to repitch along with other (as-yet-unnamed) unconflicted networks considered large enough to make a contribution. Di Como comments: "Our determination to continue leading in the digital space drives us to ensure we are working with the best agencies to deliver our ambitions."
Fast forward ...
December 2012: After a lengthy pitch process, during which the WPP boss, Sir Martin Sorrell, travels on many occasions to London EC4 and to Rotterdam, Mindshare is confirmed as Unilever's worldwide lead media network of record. Omnicom's top brass, who'd been led to believe that OMG (on the back of pitch documents running to almost a million pages) had been the frontrunner, confess they're utterly mystified at the outcome.