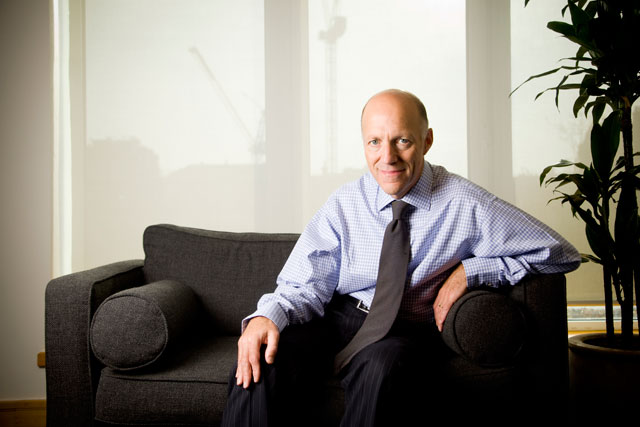 July 2002: William Eccleshare had joined J Walter Thompson as a trainee in 1978, working his way up to managing director of the network's London agency and then director of global strategy. In 2002, after spells at Ammirati Puris Lintas (regional director) and McKinsey, he joins the Y&R/Wunderman alliance as the European chairman and chief executive, with a brief to make the European network a more coherent entity.
April 2005: Which he partially achieves. But as Y&R hits another rough patch, Eccleshare says he intends to take up an offer to become BBDO's European chief executive. Sir Martin Sorrell, the WPP boss, tells Eccleshare he'll force him to work out a full year on gardening leave.
July 2005: The issue slides into acrimony - and it threatens to build into the ad industry's scandal of the decade, with the two sides preparing to face each other in the High Court. At the 11th hour, however, with an intriguing cast of the industry's great and good (and not so good) preparing to give evidence, they strike a deal - and it is agreed that Eccleshare can begin work at BBDO in January 2006.
June 2009: The BBDO role is just as challenging in its way as his Y&R remit - but he again does a more-than-decent job of pulling disparate cultures together. And yet, when Clear Channel comes calling, he leaps at the chance, after more than 30 years on the agency side of the fence, to experience life as a media owner. He becomes the president of the poster company's international operations, heading up everything outside of the US.
January 2012: And it's clearly, in career development terms, the right move to make - because it's now revealed that Eccleshare is stepping up to a new global role (including responsibility for US operations) as the chief executive of Clear Channel Outdoor Holdings.
Fast forward ...
February 2015: Rumours surface that Eccleshare might be taking early retirement - and that he now intends to tidy up some of the ambitious gardening projects he failed to complete in 2005. So there's a shocked reaction when he announces that he's to become the worldwide chief executive of Kinetic, reporting to Sorrell. There's speculation that he might have been offered rather a large sum of money to take the job.