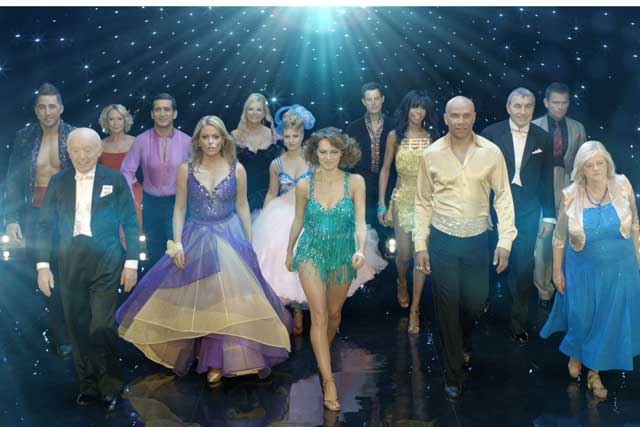 November 2011 ...
For the first time since The X Factor's UK debut in 2004, it has had to make do without its inspirational pantomime villain, Simon Cowell, who's now focusing on developing the show in the US. And in the run-up to the 2011 UK final, ITV bosses had been fretting about ratings, particularly up against the BBC's Strictly Come Dancing. But they're heartened by advertiser loyalty, with many big brands using the show as a focus for Christmas campaigns.
12 December 2011 ...
Indeed, advertiser commitment is unwavering; but ratings figures prove less than reassuring. The final show, in which Little Mix emerge as winners, peaks with 15.27 million viewers, down by around four million on the 2010 final. It's still miles ahead of Strictly and the 2011 season of The X Factor goes on to win plaudits at the National Television Awards. Still - there's a natural lifespan to every television format.
13 August 2012 ...
During the Olympics, with wall-to-wall coverage on the BBC, ITV has been under the ratings cosh. But with the closing ceremony over, The X Factor hype machine splutters into action once more. For instance, there's a judging panel including newcomer Nicole Scherzinger to promote.
16 August 2012 ...
And, as ITV unveils the show's sponsorship break bumpers, The X Factor seems to be as big a commercial juggernaut as it has ever been. Created by CHI & Partners, the idents promote the launch of TalkTalk TV. They feature performers dancing with TV screens replacing their heads, the notion being that the screens will be filled with user-generated content from X Factor viewers.
18 August 2012 ...
Ratings continue to be a worry, however - the launch show attracts a peak audience of 9.9 million on ITV1, down from 2011. ITV's strong Saturday schedule gives it total dominance over the BBC, but will that continue into the autumn, with Strictly due to return in September?
Fast forward ...
3 September 2012 As news begins to filter out that national heroine Jessica Ennis (fresh from her gig in the Beano as Ennis the Menace) is to join Strictly as one of the celebrity contestants on the new series, ITV bosses panic. There's now speculation that Louis Walsh is to be ditched as an X Factor judge and replaced by the Jedward twins, squashed in together on a slightly wider-than-usual judge's chair.